Marco Rubio Won GOP Debate? Florida Senator Talks US Military, Water Drinking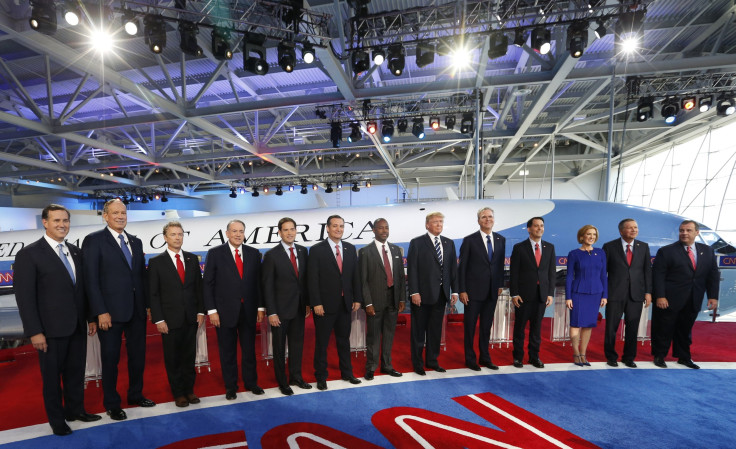 Florida Sen. Marco Rubio may not have a strong showing in the polls this season, but he continues to win points on stage during the GOP presidential debates. Rubio's remarks on foreign policy earned him praise from pundits Wednesday night during a prime-time debate moderated by CNN.
Asked about the Syria intervention, Rubio said he opposed Obama's use of force in the past because the tactics are a "pin prick." Instead, he said the military is designed to use more force and "should only be engaged to win." "We are not going to authorize use of force if you're not putting the [US military] in a position to win," Rubio said.
Pundits applauded the impassioned response about the US military. "Rubio also admirably passionate on putting our troops abroad in a position to win," Ann Coulter tweeted.
On a lighter note, Rubio won over social media users by cracking a joke about drinking water, a nod to the 2013 state of the union response he gave during which he paused to take a sip. He also detailed his family's move from Cuba to the United States and defended working class Americans who need jobs.
Rubio also earned high scores for his performance in the first debate. He appeared composed as he defended his experience compared to that of fellow Florida politician, Jeb Bush, who served as governor for eight years.
But the remarks did not leverage his standing in the polls. Rubio remained at 6 percent in a new CBS News/New York Times poll released Tuesday-- the same number he held before the first debate. He averages at 5.3 percent of support across national polls.
Rubio has been positioned by Republicans as the President Barack Obama of the party, but his campaign has yet to find the same footing as Obama's successful 2008 and 2012 election strategies to inspire young voters.
Rubio was joined on stage by New Jersey Gov. Chris Christie; Ohio Gov. John Kasich; billionaire businessman Donald Trump; former Florida Gov. Jeb Bush; Wisconsin Gov. Scott Walker; retired neurosurgeon Ben Carson; former Arkansas Gov. Mike Huckabee; Texas Sen. Ted Cruz; Hewlett-Packard CEO Carly Fiorina and Kentucky Sen. Rand Paul.
Marco Rubio Presidential Candidate Profile | InsideGov
The 11-candidate lineup was based on the candidate's performance in recent national polls. Only 11 of the 17 Republican candidates made the cut.
The debate was broadcast by CNN at 8 p.m. EDT Wednesday in Simi Valley, California.
© Copyright IBTimes 2022. All rights reserved.
FOLLOW MORE IBT NEWS ON THE BELOW CHANNELS