Mariah Carey's Atlanta Home Burglarized While Singer Was Enjoying Luxurious Vacation In Italy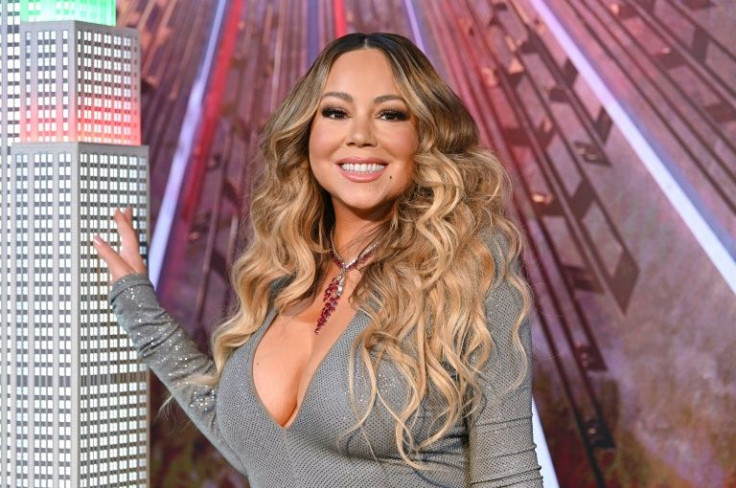 KEY POINTS
A burglary in Mariah Carey's home in Atlanta was reported on July 27
Carey, her boyfriend and her twins were reportedly in Italy for two weeks
There's no information yet on what was stolen from Carey's property
Mariah Carey was out of the country when burglars attacked her home in Atlanta.
While Carey, 53, was vacationing in Capri, Italy and a $20 million mansion in the Hamptons in July, her home got burglarized. Police confirmed the break-in and told Page Six that since "this is still an open investigation, the information may be limited."
The outlet noted that it was unclear what the burglars took from the "Hero" singer's property. Her rep did not respond for comment, according to Page Six.
A trust using the same name as several of Carey's properties and businesses bought the property at $5.65 million in November 2021.
The mansion has nine bedrooms and 13 bathrooms. It features a pool, a tennis court and a playground.
The outlet noted that the burglars probably saw Carey's vacation photos at the time. She shared snaps with her boyfriend Bryan Tanaka and her 11-year-old twins Monroe and Moroccan on social media at the time.
Based on Carey's Instagram posts, she had stayed in Italy for two weeks. She was present at the Dolce & Gabbana's Alta Moda show in Sicily.
This year's show marked the 10th anniversary of Alta Moda. The event was held at an ancient Greek theater and staged a dramatic takeover of the Piazza Duomo in Siracusa, Sicily, Vogue reported.
On July 10, Carey shared a series of snaps from the event on Instagram. In one shot, she posed in her colorful gown. In another picture, she posed for the cameras with Drew Barrymore, Sharon Stone and Helen Mirren on Instagram.
Ten days later, she shared a snap and footage of her enjoying the waters in Capri. "Ciao Capri!" she wrote in the caption with a red heart and Italian flag emojis.
The photos of Carey with her boyfriend and kids were all over the internet, probably alerting the thieves that her estate in Atlanta was empty, as per Page Six. She also used social media to promote the real estate company Nestseekers after helping her find a Hampton rental.
"Out East for the week, soaking it all in," she posted on July 25. She reportedly paid six figures for her two-week stay in the Water Mill Home, dubbed Eagles Point, which is worth $20 million on the market.
The burglary was reported to the police on July 27.
Meanwhile, Carey was among the celebrities who led the Gen X-filled row at Alta Moda alongside Barrymore, Stone and Mirren. She attended the event with a skintight fishtail dress in a Majolica-inspired print. It came with a matching crown.
Barrymore was stunning in her magenta gown. Mirren was as gorgeous in her metallic, rainbow look. Meanwhile, Stone rocked a gold lace corset top and tucked into blue trousers with a hand-painted floral-designed overskirt.
The star-studded show featured several Hollywood personalities, including Lupita Nyong'o, Emma Roberts, Heidi Klum, Lucy Hale and celebrity couple Ciara and husband Russell Wilson. They were joined by their daughter Sienna Princess, 5, and son Win Harrison, 1. Also present was her son Future Zahir, 8, from her previous relationship with rapper Future.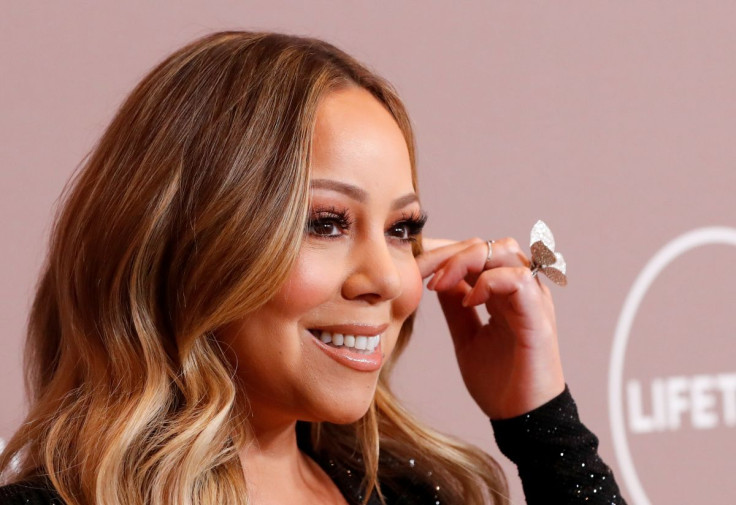 © Copyright IBTimes 2023. All rights reserved.