Mariah Yeater Text Message Plea: Proof That She Lied About Justin Bieber?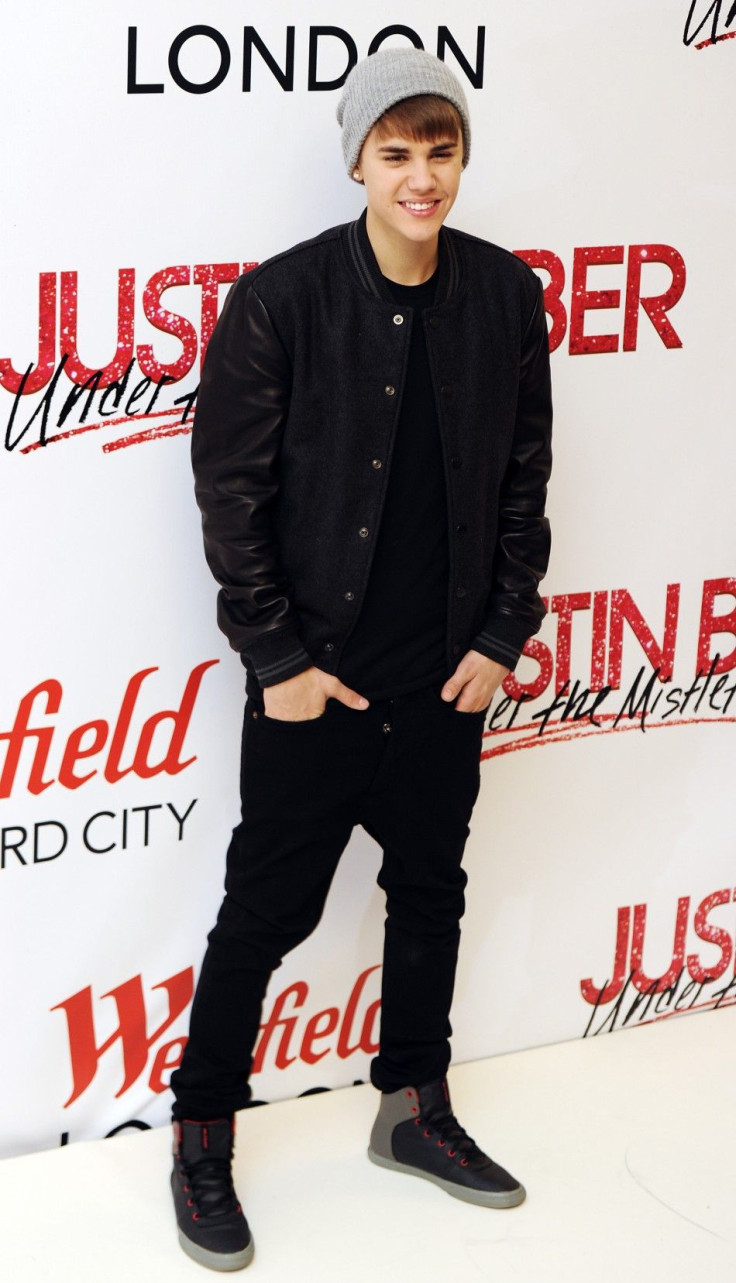 An unidentified friend of Mariah Yeater has provided Justin Bieber's lawyer and TMZ with incriminating text messages from Yeater that strongly suggest the 20-year-old single mother fabricated claims that Bieber is the father of her three-month-old baby.
Pleeease ERASE ALL MESSAGES from my mom where she says Tristyn is Robbie's son, one of the text messages reads. Ill kick u when we get paid..Im trusting you pleeease [sic]. The text signature is Mariah Laci (Laci is reportedly Mariah's middle name.)
A person TMZ is referring to as John (a pseudonym) reportedly provided the celebrity gossip outfit with evidence of the above-quoted text message (which was sent on Nov. 16) as well as an August exchange that again refers to someone by the name of Robbie, and presumably Mariah's baby.
Would you please stress to Robbie how important it is for him to be in his son's life? Mariah appears to have written, in a screen shot of a text message sent on Aug. 16.
The friend has also reportedly provided the messages to Bieber's lawyer, Howard Weitzman.
This information proves Mariah Yeater fabricated the story, Weitzman told TMZ. Our independent investigation indicates Ms. Yeater never meet Justin, she has consistently identified another man as the child's father, and Ms. Yeater and her co-conspirators hatched this scheme in order to extort money from him and to sell her story to the media.
On Wednesday, TMZ reported that Mariah Yeater had dropped her paternity suit against Justin Bieber, and that Yeater's lawyers Lance Rogers and Matt Pare had abandoned the case. According to the report, Yeater had quietly dropped the paternity suit against Bieber late last week, amidst reports that Bieber's lawyers were planning to countersue for defamation once Bieber had taken a paternity test. The DNA test was initially scheduled for Dec. 15.
But another attorney for Yeater said the paternity claim was alive and well, in an interview on a Chicago news show. I did not step down and there is a legal team, Jeffrey Leving told WGNtv's Morning News.
[Yeater] believes Justin Bieber is the father, Leving continued. Negotiations are going on right now with Bieber's counsel. We're trying to negotiate a private, secure DNA test with the same safeguards that would exist if there was a court order.
Weitzman indicated that, too, was incorrect. There have been no settlement discussions and there never will be, he told TMZ.
Beiber and his representatives have patently denied Yeater's claims from the start.
In a Nov. 4 appearance on Today, Beiber insisted that he had never met the woman.
I know Im going to be a target, but I'll never be a victim, he told Matt Lauer. Every night after the show, I go right from the stage to my car. So it's crazy that people want to make up such allegations. But to set the record straight: None of it is true.
Yeater's former boyfriend also accused his ex of lying about the alleged tryst with Bieber, and claimed she had initially said the child belonged to him.
I know it's not Justin Bieber, John Terranova told the New York Post. She just wants money. It's a scam.
© Copyright IBTimes 2023. All rights reserved.