Marijuana Legalization 2015: Obama Administration Removes Barrier To Cannabis Research, Advocates Call For Further Easing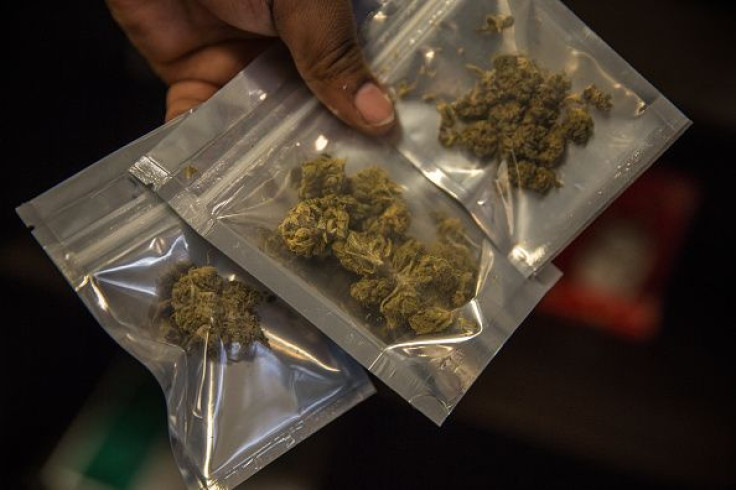 Facing growing demands to ease restrictions on cannabis research, the Obama administration Monday announced it is eliminating the additional review of the Public Health Service for studies of marijuana, effective immediately. That means researchers will have one less step to complete before they're allowed to scientifically scrutinize the drug.
"The Obama administration has actively supported scientific research on whether marijuana or its components can be safe and effective medicine," said Mario Moreno Zepeda, spokesman for the White House Office of National Drug Control Policy. "Eliminating the Public Health Service review should help facilitate additional research to advance our understanding of both the adverse effects and potential therapeutic uses for marijuana or its components."
Despite the fact that 23 states and the District of Columbia have legalized medical marijuana, the therapeutic benefits – and potential side effects – of cannabis have long been among the most difficult subjects to study in the United States. Marijuana remains on the federal list of Schedule I substances, meaning the government considers it to have no medical value and requires a special Drug Enforcement Administration-issued license for clinical studies on it. But unlike other Schedule I drugs, such as heroin and LSD, the government also required a PHS review for all cannabis studies not funded by the government and mandated that all research-related cannabis be obtained from a single marijuana grow at the University of Mississippi that's administered by the National Institute on Drug Abuse.
While cannabis activists hail the White House's elimination of the PHS review as a victory, they've already turned their sights on the other much-criticized barrier to marijuana research: NIDA's control of research cannabis. While NIDA recently increased funding to the University of Mississippi to expand its marijuana production to 30,000 plants, many would like non-government-controlled facilities to be able to grow cannabis for research as well.
"The two biggest hurdles to marijuana research have been the PHS review and NIDA's monopoly on the supply of marijuana available for research purposes," said Dan Riffle, director of federal policies for the Marijuana Policy Project. "Now that one of those unnecessary barriers has been removed, we hope the second will undergo serious scrutiny. In fact, the Senate will be holding a hearing Wednesday regarding marijuana-related research, and we expect there to be some tough questions about NIDA's monopoly."
In 1999, the Department of Health and Human Services established the multi-agency PHS review process in response to an Institute of Medicine report the year before that pressed for additional controlled studies on marijuana. The PHS procedure allowed for carefully reviewed research that wasn't funded by National Institutes of Health, but also led to delays in getting those trials off the ground. For years, marijuana advocates demanded the government streamline the approval process for cannabis research projects, a call that's lately been taken up by lawmakers on both sides of the aisle and even by some who are opposed to the legalization of recreational marijuana.
Among the most high-profile recent examples of federal barriers to medical marijuana research has been the first randomized, controlled trial on cannabis and PTSD. In 2010, Sue Sisley, an Arizona psychiatrist and former assistant professor, applied for a Food and Drug Administration license to conduct the study. She obtained that license five months later and immediately applied for PHS approval. The green light from PHS didn't arrive until March 2014.
"The U.S. government has systematically impeded marijuana efficacy research, and the Public Health Service review played a large role in that stonewalling," said Sisley. "So to see the government finally eliminate this waste of taxpayer dollars is a triumph and hopefully represents another historic shift in drug policy reform. However, this is only one step in enabling marijuana research to finally proceed in the U.S. We still need to end the NIDA monopoly."
© Copyright IBTimes 2023. All rights reserved.
FOLLOW MORE IBT NEWS ON THE BELOW CHANNELS