Marina Hadjipateras's Journey From Launching Ships To Caring Companies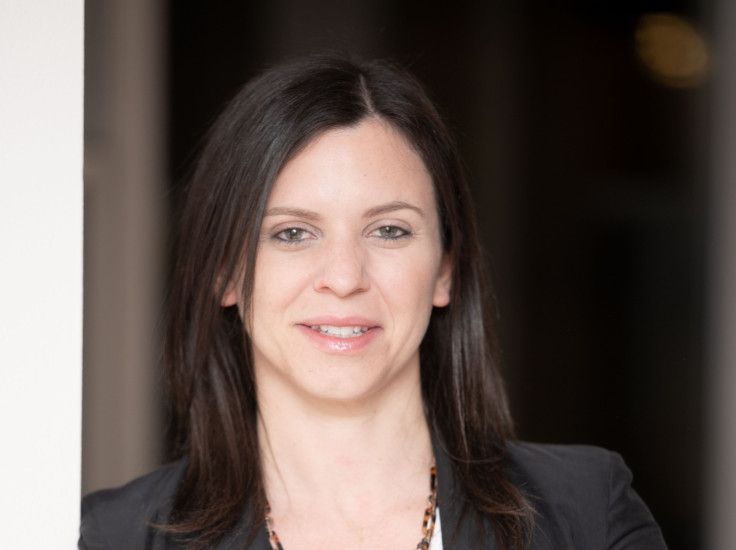 When she was younger, TMV's co-founder helped make sure the family business always respected its crews, and now she's funding businesses that make people the point of profit.
As we continue to grow this special Social Capital section, we focused in February on access as a critical element in the effort to effect change to improve people's lives. Entrepreneurs with innovative business proposals are often shut out by a very slim minority of individuals who seem to control "access" to many crucial rights and resources.
In this regard, Marina Hadjipateras is among the vanguard of venture capitalists committed to making the world a better place through Capitalism done right with her focus on the human connection and the importance of working with founders who share that value.
Her family's business is shipping, and her immersion in it includes internalizing their ethos of having a caring connection to everyone in the company. Watching the way the shipping company was run, she says there was a "caring for every aspect, especially those who are not in the office but you know are working for you. So, whether it's seafarers on ships or the other end of the supply chain line, [to] understand and care for everybody is really important."
She still has a passion for the industry, and remains actively involved in running her family's business. But additionally, she says, "The entrepreneurial spirit was just a part of me" and she wanted to "follow in their footsteps as well as build something of my own, but I didn't know what that was yet." Her passion for the environment and meeting "all different kinds of people" has its roots in her efforts to learn all aspects of her family's business, which included working on a ship, working on a shipyard, and learning how every different person has to be involved in order to build a ship and run a ship.
So she immersed herself in the business and the industry, becoming one of few women to earn a STCW Certificate from the United States Merchant Marine Academy following her graduation from Georgetown University. Recalling that experience, she relates, "The best part is spending time with the crew members. Every time the company had a ship at a port close to where I was, I would go visit." In addition to enabling her to build personal relationships was the opportunity to listen to them as they talked about how lonely it could be spending three months on a ship. It opened her eyes to such people-centric concerns as what to do about holidays when there is such diversity of cultures. And what about the different types of food that the various cultures would or would not eat? This is the perspective Marina brings to TMV, the venture capital firm she co-founded with Soraya Darabi (see Soraya's Q and A for this Social Capital section).
What's really important to both women as venture capitalists is understanding the human element and seeing that this concern is shared in the businesses they bring into their portfolio. "It's something we actively look for with the founders," Marina shares. In fact, noting that they invest at such an early stage, she says they ask themselves, "Do we think that spending the next 10 years in this partnership is a journey we'll be proud to take with them?" Referring to the adage "What goes around, comes around," she notes, "It's a must to treat everybody well."
Going even deeper into TMV's role, Marina discusses the importance of the founders they work with having a mission to not only to build businesses that are as successful as possible and scalable but also to change the way the world works and improve quality of life. "The way you … treat people as you build the company can only help if you do it the right way -- to build a longer-lasting company."
For Marina, what underlies all this is connectivity, collaboration and providing resources and tools -- access to which she recognizes can be a challenge. "I just want every next entrepreneur to not not try because they don't know where to go.
"And then it's connecting them to the right company or partnership in order to change the industry" -- as she had with her family's business when she wanted to implement new technology to improve aspects of the industry such as the supply chain, "and I realized I could bridge that gap and I could help introduce an amazing engineer who had no access to the ship owners, and say, 'You know what, take a look at this guy.'"
Marina's sincerity shines through her low-key demeanor as she discusses why she believes so deeply in the need to change people's mind-set, and the means she is employing to make that happen.
Click on the video above to hear the rest of Marina's amazing thoughts.
© Copyright IBTimes 2022. All rights reserved.
FOLLOW MORE IBT NEWS ON THE BELOW CHANNELS