'Marlon': 'Luke Cage' Actor Thomas Q. Jones To Appear On NBC Comedy
Thomas Q. Jones is set to guest star in one of this week's episodes of "Marlon."
Jones, who currently plays the recurring role of Comanche on Netflix's "Luke Cage," will appear in Season 2, episode 6 of the NBC sitcom. According to a promo photo for the episode, the 39-year-old actor will play the role of Yvette's (Bresha Webb) fiancé named Demetrius.
The synopsis for the installment reveals that Marlon (Marlon Wayans) and Stevie (Diallo Riddle) catch Demetrius cheating on Yvette, and the friends disagree on whether or not they should tell her. Claiming that they can't break the 'man code,' Marlon refuses to tell Yvette about Demetrius' unfaithful ways.
It appears, however, that Marlon has a change of heart when Yvette opens up to him about her recent relationship woes. "He told me he was cheating on me," a teary-eyed Yvette tells Marlon of Demetrius in the promo for the episode. After Yvette confides in Marlon, the latter surprisingly confronts Demetrius, which quickly leads to a very physical fight.
Elsewhere in the episode, Ashley (Essence Atkins) deals with Yvette's new relationship by turning to numerous hobbies.
"Marlon" Season 2, episode 6, titled "Man Code," airs on Thursday, June 28 at 9:30 p.m. EDT on NBC. The half-hour installment airs right after Season 2, episode 5, titled "Keepin' It 100."
According to the synopsis for the episode, Marlon decides to buy the house he has been renting since his separation from Ashley. While prepping for the sale, Marlon and Ashley decide that they no longer have to follow the politics of marriage and tell white lies to keep each other happy. They can be totally honest with each other... 'Keep It 100.' Yvette (Bresha Webb) and Stevie (Diallo Riddle) get involved and the plan eventually backfires when they realize you can't be too honest. At the end of the episode, they all agree to keep it a balmy '77' with a slight breeze.
In addition to Wayans, Atkins, Webb and Riddle, the Marlon Wayans and Christopher Moynihan-created series also stars Notlim Taylor and Amir O'Neil, who play Marlon and Ashley's children, Marley and Zach, respectively.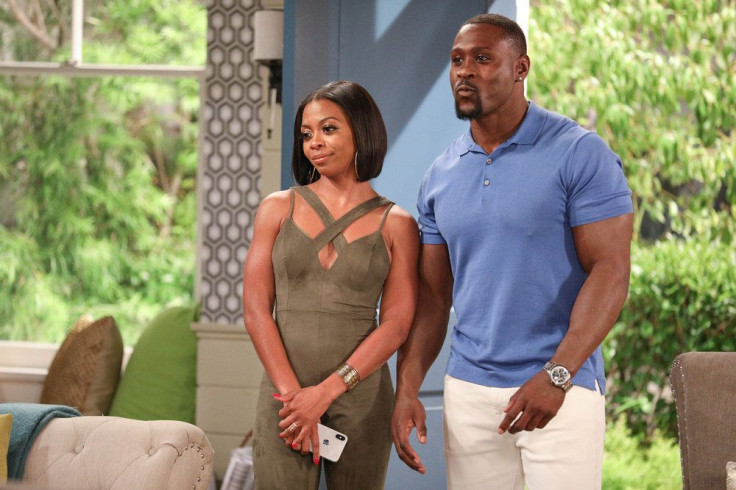 © Copyright IBTimes 2022. All rights reserved.
FOLLOW MORE IBT NEWS ON THE BELOW CHANNELS