'Married At First Sight: The First Year' Season 2 Trailer Shows New Struggles For Jamie And Doug; Premiere Date Announced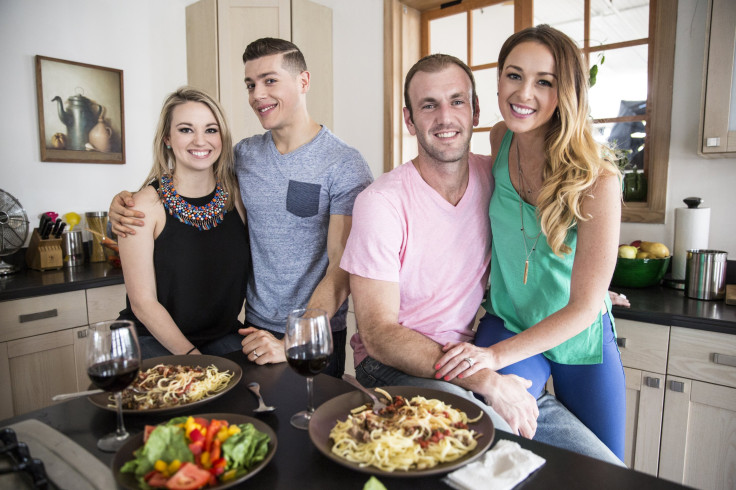 The original "Married at First Sight" couples are coming back. Jamie Otis and Doug Hehner, as well as Cortney Hendrix and Jason Carrion, will return for "Married at First Sight: The First Year" Season 2. The FYI reality show will premiere on Oct. 13, and a new trailer shows that the couples might not have the easiest first year of marriage.
Both sets of newlyweds said "I do" without even meeting beforehand. They were matched by experts on "Married at First Sight" Season 1. After none of the couples in "Married at First Sight" Season 2 survived six months of marriage, fans are definitely craving some marital bliss. However, these couples might have to deal with some drama.
During "MAFS: First Year" Season 1, Jason and Cortney were the ones fighting the most. The two were spending a lot of time apart, which led to many arguments. However, it looks like the tables have turned in a new trailer. Jamie and Doug seem to be the ones fighting. "You're like living with a college student," Jamie says.
"I'm done," Doug tells her. Is this just the typical bickering of a married couple or are they going to start having problems?
Meanwhile, Jason and Cortney seem like they've worked through their rough patch. "The honeymoon doesn't have to be over," Cortney says. "It's never over unless you choose for it to be."
Watch the trailer on Facebook.
"Married At First Sight: The First Year" Season 2 won't be lacking on drama. The couples will be tackling home renovations, talking about future children and one of them will be "reconnecting with a long lost relative," according to a press release. The show won't just focus on the newlyweds this year, though. Jason's friend, Neph Rodriguez, will also get some screen time as he starts to date after getting divorced.
If you can't wait for the second season to premiere, you can catch up with the couples on YouTube. Cortney, Jason, Doug and Jamie have been making short videos for a web series call "Married Life." Watch below:
"Married at First Sight: The First Year" Season 2 premieres Tuesday, Oct. 13, at 9 p.m. EDT on FYI.
© Copyright IBTimes 2023. All rights reserved.