'Married At First Sight: The First Year' Spoilers: All The Details On Jamie And Doug's Wedding Special; Watch Sneak Peek Video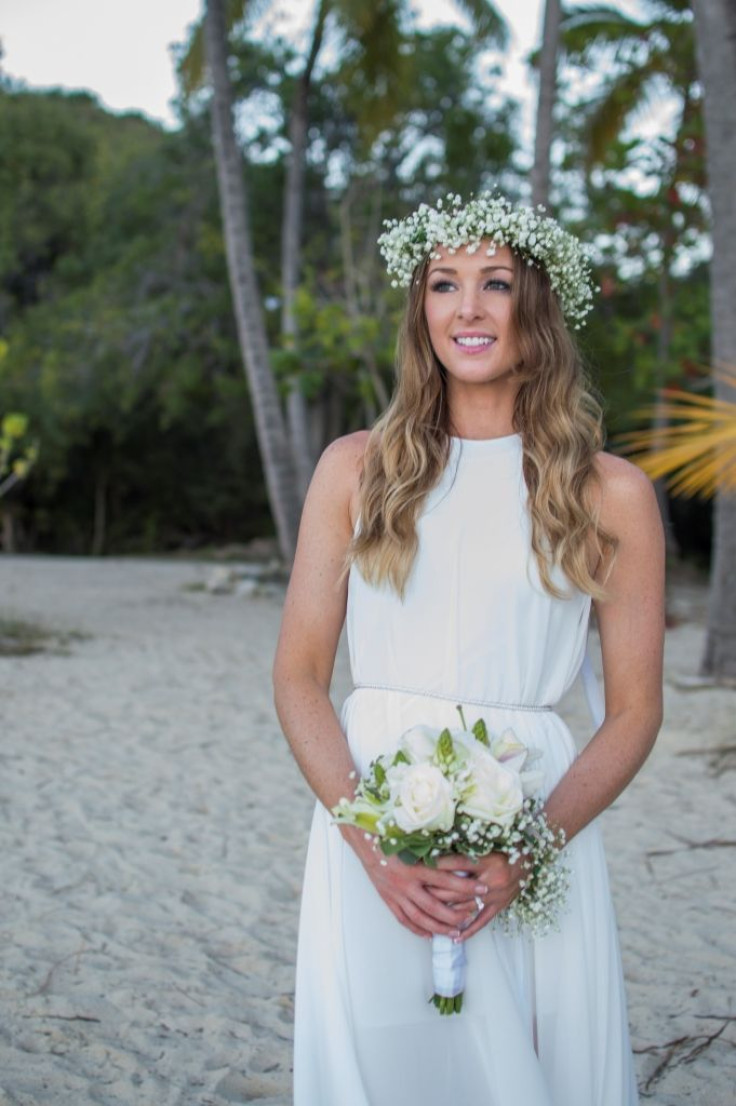 "Married At First Sight: The First Year" will come to a close with Jamie Otis and Doug Hehner's wedding special. The two entered a blind arranged marriage a year ago on "Married at First Sight," and it wasn't exactly their dream wedding -- especially since Jamie freaked out and wasn't sure she made the right choice. Now, they want a chance to have a wedding while they're in love. They'll head to St. Thomas to renew their vows, but drama will follow them to the Virgin Islands.
Jamie and Doug's St. Thomas wedding is a throwback to their first honeymoon. Jamie started to have feelings for Doug while they were on that trip, so it's only fitting that they go back. With the help of wedding planner Mikie Russo (from FYI's "Mikie Saves The Date"), and he made sure every detail was romantic and perfect. FYI gave International Business Times all the details about the special day.
The ceremony was on the beach in St. Thomas, but don't expect any tourists to walk in on the nuptials. The couple went to a private beach that was only accessible by ferry. For the reception, guests went to Hotel Mafolie, which is where Doug and Jamie stayed on their first honeymoon.
As seen in the pictures above and below, the bride and groom went for a much more laid-back vibe in this ceremony. While they kept it traditional in a big white dress and a tux last year, the two opted for a dressed-down look for their vow renewal. Jamie wore a simple white dress with a crown of flowers while Doug wore a partially unbuttoned white shirt with khaki pants.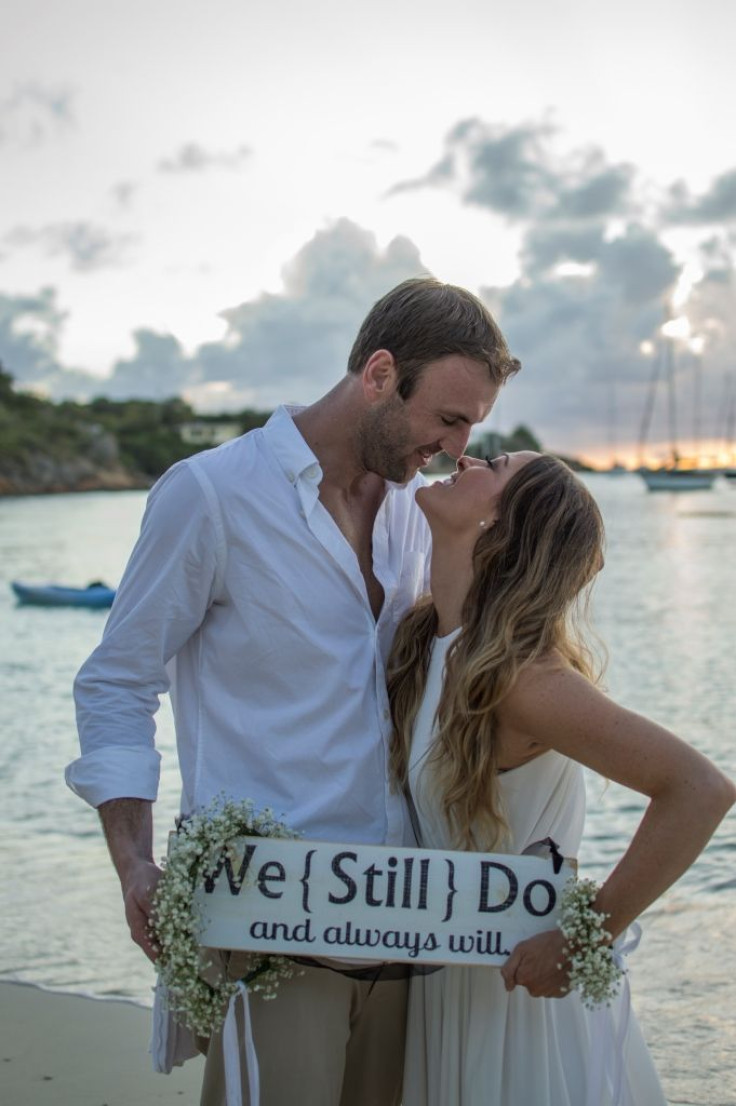 While everything seems perfect, there is one major problem – Jamie's mother. "Married at First Sight: The First Year" audiences saw Jamie's mom bail on family events like Thanksgiving and Christmas. Their relationship has always been a sore spot for Jamie, and it seems she'll cause trouble at her wedding too. According to the synopsis, "a wrench gets thrown in the works when Jamie's troubled past with her mother comes boiling to the surface." Will her mother avoid another family gathering?
In a sneak peek from the special, Jamie confronts her mother about her past behavior. While her mother claims that she has changed, Jamie isn't so sure.
"For the past 10, 12 years, my mom was on and off with drugs, and that's my mom in my head, you know. I remember that, like, I remember," Jamie tells the cameras. "And I am, unfortunately, a bit bitter."
Watch the sneak peek video from "Married At First Sight: The First Year" below:
Doug And Jamie's wedding special on "Married at First Sight: The First Year" airs Tuesday at 10:15 p.m. EDT. Do you think Jamie's mom will ruin the ceremony? Sound off in the comments section below!
© Copyright IBTimes 2023. All rights reserved.