Martin Gugino, The Buffalo Man, Pushed By Police Is A Peace Activist For Many Years
KEY POINTS
A video of an elderly man bleeding on the pavement after being shoved by police went viral
The victim was Martin Gugino, a 75-year-old long-time peace activist
Friends say that he has a gentle personality
A video of an elderly man whose head bled on the pavement after being shoved by the police has gone viral. The 75-year-old Martin Gugino from Buffalo, New York, is known to friends as a long-time peace activist with a "gentle personality."
Stands Up For What Is Right
The viral video, which was taken Thursday, showed Gugino approaching the Emergency Response Team officers garbed in riot gear. In the video, he was seen holding a mobile phone in his right hand and what looked like an ERT helmet in the other. As the group of ERT officers approached, one of the officers shoved Gugino, causing him to stumble and fall backward. After hitting his head on the pavement, the elderly activist lay motionless with blood trickling out of his cranium.
One of the officers tried to help Gugino but he was pushed along by a fellow officer, the video reveals. The disturbing clip reportedly reached, as of Friday afternoon, over 67 million views. Reports also say that at least two ERT cops were suspended pending an investigation and all 57 ERT officers resigned from the team.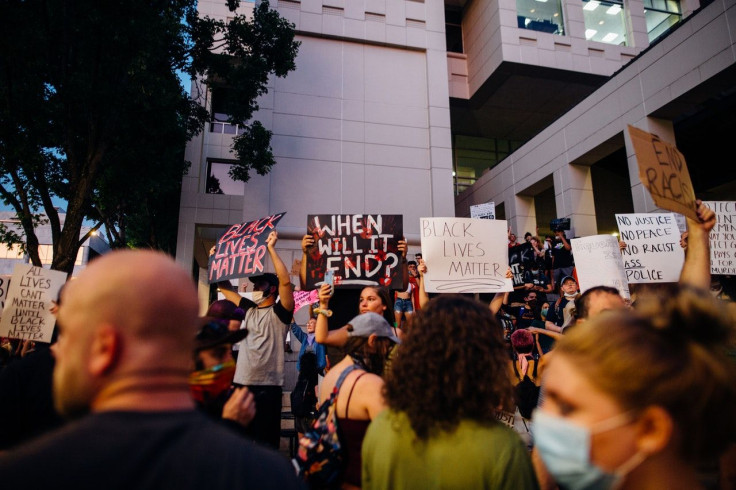 Friends Speak Out
Terrence Bisson, a friend of Gugino, said the elderly activist was a gentle person who believes in standing up for what he believes is right. "That's why he went to the demonstration. He would never resist physically any kind of orders. He's a bit frail, not because of his age. He has some health problems," Bisson told Buffalo News.
John Washington, another friend of Gugino, told The Post that he is known as someone who can always be seen in various protest rallies in Buffalo. "He's been at every important protest in Buffalo in the past 10 years," he noted. Washington added that the elderly protester possesses a youthful spirit despite his advanced age.
Worked In The Tech Industry
Gugino, who is a Buffalo native, worked in the tech industry in Cleveland before being an activist. His Twitter page was recently filled with posts about George Floyd demonstrations that have broken out across the U.S. Before the incident Thursday, he tweeted about the imposition of curfews in different cities in response to the rising occurrences of violence and looting.
The elderly activist tweeted that curfews do not cover protests because, according to him, Congress and local leaders cannot craft laws that curtail the right of the people to peacefully assemble and air their complaint to the administration. "The government should receive the complaint with thanks, not arrest the people or beat them," Gugino said.
© Copyright IBTimes 2023. All rights reserved.