Martin Scorsese Unveils Genre Of Upcoming 'Killers Of The Flower Moon' Movie
KEY POINTS
Martin Scorsese has revealed that his upcoming film "Killers Of The Flower Moon" will be his first "Western" movie
The story will focus on the lives of the Osage tribe, an Indian tribe, which was murdered under mysterious circumstances
The film stars Robert De Niro and Leonardo DiCaprio in lead roles
Filmmaker Martin Scorsese is all set to enthrall the fans by joining hands with stars like Robert De Niro and Leonardo DiCaprio for "Killers Of The Flower Moon." A lot of details about the film have been kept under wraps, but now Scorsese is finally answering some specific questions regarding the upcoming feature film.
According to a report, the 77-year-old director has revealed that the tone for his upcoming film has been set and he thinks it will be the first "Western" movie he will be working on in his illustrious career. Speaking in an interview with Premiere, Scorsese said that the movie is set in the year 1921 and will be focusing on the lives of the Osage, an Indian tribe.
He further stated that the story of the tribe is so interesting and eye-catching that it needs to go out there.
"We think it is a Western. There are certainly cowboys, but they have cars and also horses. The film is mainly about the Osage, an Indian tribe that was given horrible territory, which they loved because they said to themselves that Whites would never be interested in it," Scorsese said.
The "Wolf Of Wall Street" helmer is returning to the crime genre once again after directing movies like "Goodfellas," "Mean Streets," "Casino," and the recently released "The Irishman."
He further stated that it was really interesting to work on this movie and think about the mentality of such people. That kind of mentality is timeless and this is the kind of movie he is trying to make.
"It is fascinating to see this mentality which is reproduced in other cultures, through two world wars. And which is therefore timeless, I think. This is the film that we are going to try to make," Scorsese said.
The movie is based on the novel named "Killers Of The Flower Moon: The Osage Murders and The Birth Of FBI" written by David Grann. The story revolves around the brutal murders of the Osage tribes in the U.S. that led to an FBI investigation.
Fortunately, with names like De Niro and DiCaprio involved, Scorsese had no problems in finding a major studio to back the movie. Paramount Pictures is attached to the project. The filmmaker had to face a lot of difficulties while making "The Irishman" because no major studio was ready to get involved in the project, forcing Scorsese to release it on Netflix.
"Killers Of The Flower Moon" will hit theaters in 2021.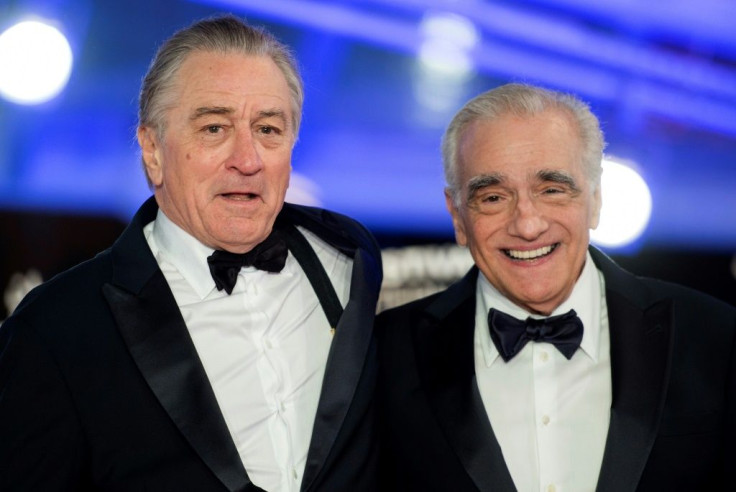 © Copyright IBTimes 2023. All rights reserved.