Bob Iger Alludes To Plenty More Major 'Star Wars' Disney+ Series
In addition to a bevy of Disney classic content, Disney+ releases on Nov. 12 with an entire library of "Star Wars" and Marvel media. The extremely anticipated and already well-regarded "The Mandolorian" by Jon Favreau will be the first installment to plenty of future endeavors by Disney on its upcoming streaming platform and will be followed by an Obi-Wan centered show and a "Rogue One" prequel.
Evidenced by an article in The Wrap, Disney+ isn't stopping at a few "Star Wars" TV outings. On Thursday, Disney CEO Bob Iger detailed how the streaming platform wouldn't be crammed with only a multitude of Marvel content. In his own words, Disney has "more in development" in regards to "Star Wars" television streaming, though what exactly these shows may entail remains a mystery.
The next stage of Disney's "Star Wars" empire rests on the shoulders of the newly curated system, which will be home to a wide variety of miscellaneous Disney content. First and foremost is building upon already well-established IP.
Favreau's "The Mandalorian," which airs the day of the Disney+ release, will take place several years after the fall of the Empire and will follow a Mandalorian bounty hunter played by "Game of Thrones" star Pedro Pascal. The series will see said Mandolorian journey throughout the cosmos, accompanied by IG-11, a droid voiced by Taika Watiti, and Gina Carano's Cara Dune.
Additionally, Disney+ has a "Rogue One" prequel in the works, which will focus on Diego Luna's Cassian Andor and K-2SO. A whole new season of the animated hit "Clone Wars" will also be making the planetary rounds come 2020.
If those just weren't enough, there's also an Ewan McGregor-led "Obi-Wan" series in the works, though very little, if anything, is known about the project, besides the fact that it will closely follow the slaughter of the Jedi.
The slate of potential "Star Wars" Dinsey+ concepts don't end there, as it's only just begun. Fans have long been hoping for Disney to open up the pantheon of legendary "Star Wars" lore, from Knights of the Old Republic content to early days of the rising Sith Order. As Iger said very little on the potential debut of these various upcoming "Star Wars" shows, fans will likely have to wait a few years to see the newly teased material.
Disney will certainly be drip-feeding fans content over the next several years to satiate their inevitable "Star Wars" hunger following the Skywalker's closing saga in December's "Episode IX." In any case, as the wait grows ever-longer for more "Star Wars" action, fans will just have to remain patient and one with the force.
"The Mandalorian," alongside Disney+, will be launching Nov. 12.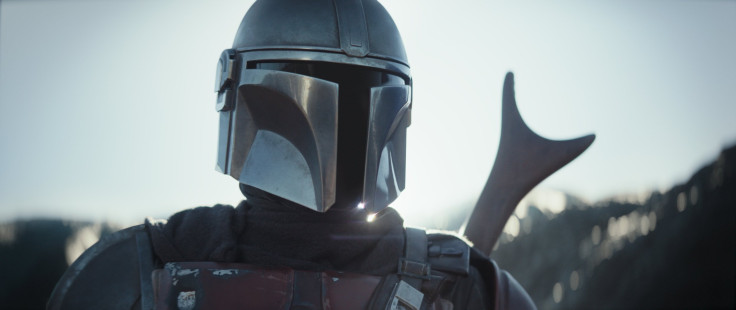 © Copyright IBTimes 2023. All rights reserved.
FOLLOW MORE IBT NEWS ON THE BELOW CHANNELS