Massive Breach Of Prisoner Phone Conversations Reveals Violation Of Attorney-Client Privilege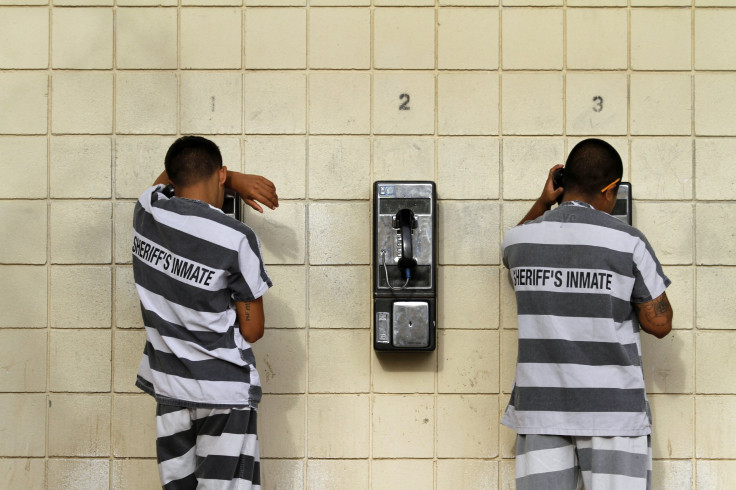 Documents leaked to news site the Intercept by an anonymous hacker suggest a massive data breach was experienced by Dallas prison phone company Securus Technologies. The phone records reveal at least 70 million calls from prisoners in 37 states over two years were accessed, reportedly including thousands of recorded confidential conversations between attorneys and their clients.
At least 14,000 such conversations occurred between inmates and attorneys, the Intercept said, adding that more than 63,000 inmates were affected by the breach.
"This may be the most massive breach of the attorney-client privilege in modern U.S. history, and that's certainly something to be concerned about," David Fathi, director of the American Civil Liberties Union's National Prison Project told the Intercept. "A lot of prisoner rights are limited because of their conviction and incarceration, but their protection by the attorney-client privilege is not."
However, it is common practice to monitor prisoner phone calls for the purpose of protecting individuals working in the prisons as well as those on the outside. Securus serves as a platform to do that, but claims to securely record the conversations, with only few authorized users granted access to the database. "We will provide the most technologically advanced audio and video communications platform to allow calls with a high level of security," reads the company's integrity pledge. "We understand that confidentiality of calls is critical, and we will follow all federal, state and local laws in the conduct of our business."
Securus Technologies Inc. | FindTheCompany
News of the breach raises questions about whether Securus' system is more vulnerable than advertised.
Securus executives spoke to International Business Times last month about the importance of its security system when the Federal Communications Commission announced plans to cap the call rates at $1.65 for a 15-minute call. Previously, private prison companies charged inmates and their families as much as $17 for a 15-minute phone call, generating millions in revenue. The announcement renewed the conversation about the practice of monitoring prison phone calls, leading Securus to argue rate cuts would put lives at risk. Lower rates, they said, would mean less security.
"Lives will be lost because the FCC is setting rates below our cost to provide the services ... so we can't provide as many security products to prisons and jails," Richard Smith, chief executive of Securus, told IBT. "The security products help law enforcement to prevent and solve crimes. For example, if the jail has outsourced investigations to us and we are listening to calls, we may not be able to listen to as many calls -- so we can't find the hit that was put out by a gang member on a guard's wife, so she dies. That is not dramatic -- happens all of the time."
© Copyright IBTimes 2023. All rights reserved.