Matt Lauer Says Ronan Farrow Did Not Fact-Check Claims In 'Catch And Kill'
KEY POINTS
Matt Lauer reacts to Ronan Farrow's "Catch and Kill" book
The former "Today" host claimed Farrow failed to fact-check the claims in his book
Lauer denied that he raped Brooke Nivels
Matt Lauer denied the rape allegations that Ronan Farrow made against him in "Catch and Kill."
Farrow claimed in his best-selling book "Catch and Kill" that Lauer raped Brooke Nevils, the former NBC employee he was linked to before he was fired from "Today." Katie Couric's former co-host pointed out in an op-ed for Mediaite several mistakes in the book that, according to him, Farrow did not fact-check.
First, Lauer insisted that he was falsely accused of rape. Nevils never used the words "assault" or "rape" when she filed a complaint against Lauer with NBC. He also expressed his disappointment on how little Farrow's book was scrutinized, so he did it himself.
"What I found when I read the book was frankly shocking, and it should concern anyone who cares about journalism. This is not just about accusations against the former host of the 'Today' show," Lauer wrote.
"It's about whether, as journalists, we have a responsibility to check facts and vet sources. It's about understanding the difference between journalism and activism. It is about whether we are putting far too much trust in journalists whose publicly stated opinions impact their ability to remain objective."
Among the things Lauer pointed out was Farrow's negative feelings for NBC when he left the network in 2017. Also, he believes that those mentioned or referenced in Farrow's book would be too intimated to step forward and correct his claims, so Farrow just went on and wrote what was on the publication.
Lauer pointed out several pages in the book that were questionable. He said that on page 387, Farrow claimed that Nevils had been telling her close pals about the "seriousness" of what happened to her and Lauer. She also allegedy informed her bosses at Peacock Productions, who turned out to be just Sharon Scott.
Lauer called Scott and the latter confirmed that Nevils disclosed her affair with Lauer to her. However, Nivels never conveyed its "seriousness," instead, it was a consensual affair. Scott did not find it necessary to contact the management after Nivels' confession.
"Ronan Farrow never reached out to her to confirm the story that referenced her in the book," Lauer wrote.
Farrow also claimed Nivels ran to a new man she was seeing, a producer, in the control room. Lauer identified the man and reached out to him. The man said Farrow never reached out to him and denied the incident in the control room because it simply did not happen.
The "new guy" referenced in the book also told Lauer that Farrow never reached out to him to fact-check the story involving him. The guy added that he was worried about the potential criticisms if he spoke out.
"In the meantime, I will continue to ask questions and seek answers, because ironically, I can thank Ronan for at least one thing. He has reminded me how it feels to do the work I love," Lauer concluded.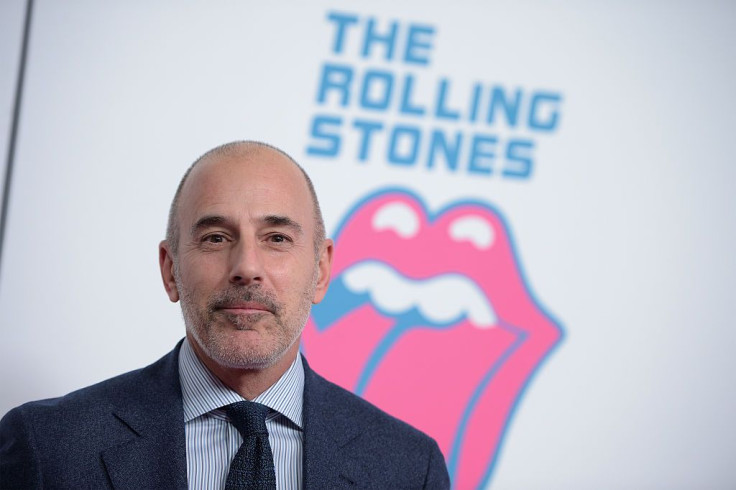 © Copyright IBTimes 2022. All rights reserved.
FOLLOW MORE IBT NEWS ON THE BELOW CHANNELS