McDonald's November Sales Jump 7.4 Percent on Robust Growth in Asia, Africa, Middle East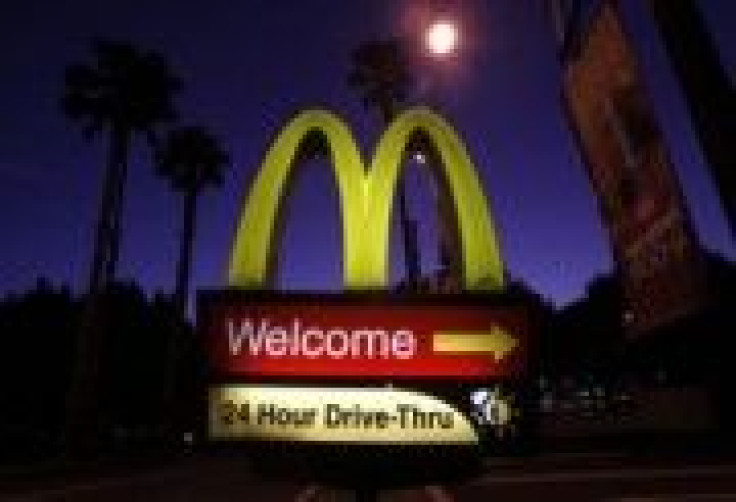 McDonald's keeps beating the economy, unveiling strong identical-store November sales numbers in an earnings report Thursday.
The company announced a global comparable sales growth of 7.4 percent in November, beating analyst estimates on the strength of impressive growth in Asia, Africa and the Middle East.
We're listening to our customers and delivering what they expect from McDonald's by optimizing our menu, modernizing the customer experience and broadening accessibility to our brand, McDonald's chief executive officer Jim Skinner said in a statement. McDonald's steadfast focus on our customers and our operations under the Plan to Win is driving the sustained momentum of our global business.
Every major segment was up in the period ending Nov. 30. The United States and Europe both grew by 6.5 percent after posting 4.9 percent increases last year. The Asia/Pacific, Middle East and Africa market grew 8.1 percent, a leap from a 2.4 percent growth over the same period last year.
Comparable sales are the sales at all global McDonald's restaurants open at least 13 months.
In the Asia/Pacific market, the highest area of growth, McDonald's said that revamped, locally relevant menus supplemented with core favorites were the factors.
In the U.S., sales increased because of the continued strong performance of McDonald's breakfast. Also factoring in were the seasonal peppermint mocha to its specialty coffee McCafe lineup and the increased promotion of Chicken McNuggets.
Europe grew largely due to performance in the United Kingdom, France, Russia and Germany. The company said an expanding variety of premium and mid-tier products led to growth there, as well as increased promotion and revamped restaurants.
In all markets, McDonald's beat the consensus analyst estimates floating around Wall Street. And overall, McDonald's easily surpassed estimates of 4.6 percent growth.
Shares of McDonald's were up almost 1 percent as of 12:35 p.m. ET.
© Copyright IBTimes 2023. All rights reserved.