Meek Mill Reportedly Sent Nicki Minaj's Ex Safaree Samuels A Warning Before Attack
Although Meek Mill has denied any involvement in the attack against Safaree Samuels, a source has claimed that the "Love & Hip Hop: Hollywood" star received a warning from the MMG rapper's team prior to the physical altercation.
On Tuesday, sources close to Meek Mill told TMZ that days prior to the BET Awards, the rapper supposedly warned Safaree to stay away from the weekend events. However, the reality star wasn't afraid of the rapper's threats and attended events despite the warning.
The drama went down on Friday when members of Meek Mill's entourage seemingly jumped Safaree when the two arrived to DJ Khaled's pre-BET Awards party at West Hollywood, California hotspot Penthouse around the same time.
READ: Is Nicki Minaj dating Nas after Meek Mill split?
In the video displaying the altercation, the rapper can be seen exiting his vehicle as Safaree stands on the sidewalk. Someone is then heard screaming as Safaree takes off running while being chased by multiple men.
Meek Mill has since denied being involved in a beef with Safaree and ordering the attack. When paparazzi asked him about Safaree's request a day after the attack for a one on one battle, Meek Mill insisted he is a "Don" and doesn't fight.
Although Nicki Minaj has been most recently romantically linked to rapper Nas, Meek Mill and Safaree both dated the Young Money artist, which first sparked their feud. Safaree was in a relationship with the "No Frauds" rapper for more than a decade before they ended their romance in 2014.
Safaree seemed bitter about the split and the two engaged in a war of words across social media. The VH1 star threatened Minaj with a lawsuit in 2016, with lawyers claiming the "Regret in Your Tears" rapper owed him money for his contributions to three of her albums.
Minaj later hinted to the case on Twitter claiming she has worked hard to get to where she is without any help. "After I worked so hard for what I have, & shared so much, the greedy are never satisfied," she tweeted.
The star later alleged that rather than helping her, Safaree actually stole from her. "Caught him stealing money and never prosecuted him!!!! Now I'm DOING IT. ENOUGH!!!!!!" she tweeted at the time.
Meek Mill and Safaree's beef dates back to 2014 when the "R.I.C.O." rapper first started dating Minaj. Safaree alleged that Meek Mill was feeding Minaj lies about him being unfaithful during their relationship, which was one of the reasons why Safaree and Minaj split.
READ: Meek Mill refuses to comment on Nicki Minaj and Remy Ma's feud
Shortly after their split, Minaj began dating Meek Mill, and the men's feud continued when Meek Mill called Safaree gay on Twitter after seeing a video of the reality star twerking at 17 years old in a dance video.
Even though he and Minaj broke up at the end of 2016, Meek Mill's feud with Safaree has escalated way beyond their issue of dating the same woman. Things have gotten personal, and it doesn't look like either side plans on backing down anytime soon.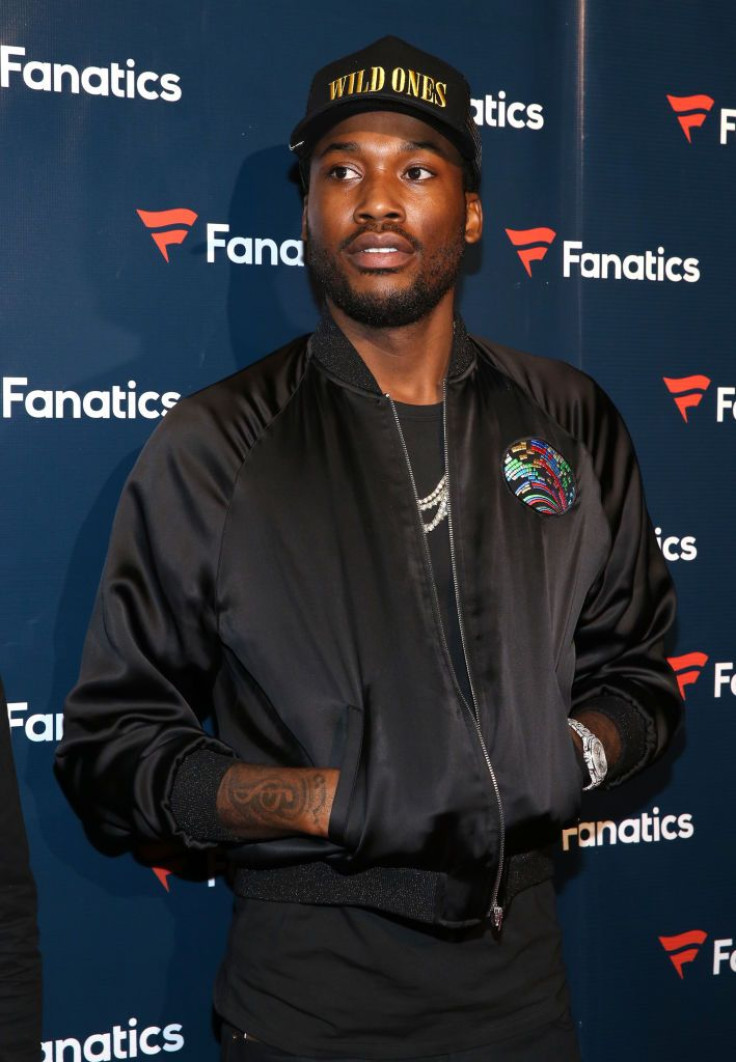 © Copyright IBTimes 2023. All rights reserved.