Megan Thee Stallion Paid Future $250,000 To Rap In Her Song 'Pressurelicious'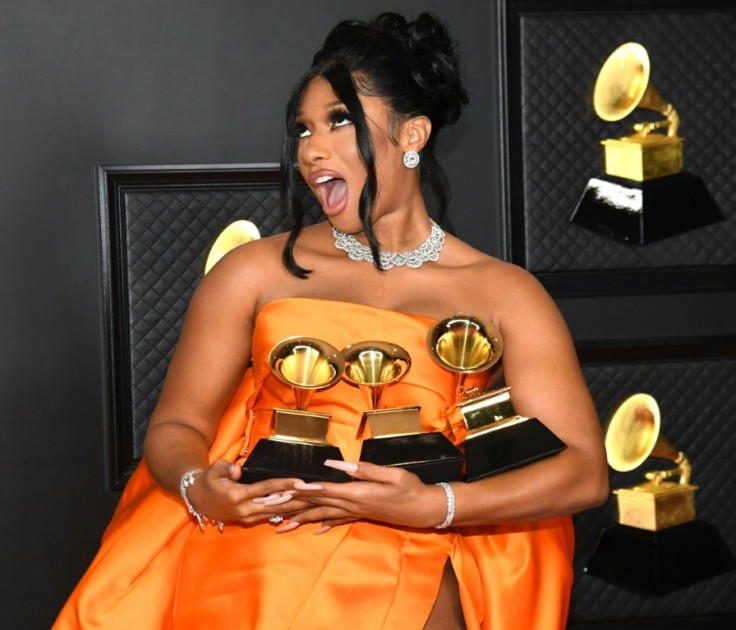 KEY POINTS
Megan Thee Stallion dropped her sophomore album, "Traumazine," last week
She opened up about her decision to ask Future to feature on one of her new songs, "Pressurelicious"
Megan said her new album was about "facing your trauma, getting through it and becoming the person you were meant to be"
Future's feature on one of Megan Thee Stallion's new tracks came with a hefty price tag.
The 27-year-old "Savage" rapper made the revelation while talking about the story behind Future's verse in "Pressurelicious," one of the chart-topping singles from her sophomore album, "Traumazine," which dropped last week.
"I had the beat for 'Pressurelicious,' right? I recorded the song, and I recorded it one way. And I'm like, 'You know what? This would really sound hard if Future was on it," Megan told hosts Justin Credible and DJ Sourmilk during an interview with the "L.A. Leakers" on Power 106 Los Angeles Saturday.
She continued, "So I feel like being a woman in the industry, reaching out to a man trying to get a feature is always going to be a task. You never know what to expect."
She went on to share that when she requested the feature price of the 38-year-old "Mask Off" hitmaker, the offer given was $250,000.
"They [were] like, 'OK, 250. He wants 250K.' I was like, 'OK, bet. Somebody go pull $250,000 out of the bank and go drop it off to Future and tell him I need the verse before he leaves [Miami]," Megan revealed, adding that the money was dropped off by her manager in a backpack.
Despite her team's initial objection to the feature, Megan was determined to include Future in the track. The Atlanta rapper sent back his version of the seven-minute beat, which was edited and used by Megan to make the final version of "Pressurelicious."
While Megan has released many upbeat tracks, her sophomore album "Traumazine" has a more serious tone.
The "Cognac Queen" rapper revealed that the songs of her latest album, which comprises 18 tracks, were about "facing your trauma, getting through it and becoming the person you were meant to be."
"It's actually like about dealing with yourself. [And] this album I feel like I wrote it as like a letter to me, a letter to my mom," she said. "I didn't even write these songs as regular songs, I wrote them like diary [entries]. It's different."
"Traumazine" was released on Aug. 12 on music streaming platforms such as Spotify, YouTube Music and Apple Music. In addition to "Pressurelicious," it also features the tracks "NDA," "Not Nice," "Sweetest Pie" and "Budget," featuring rapper Latto.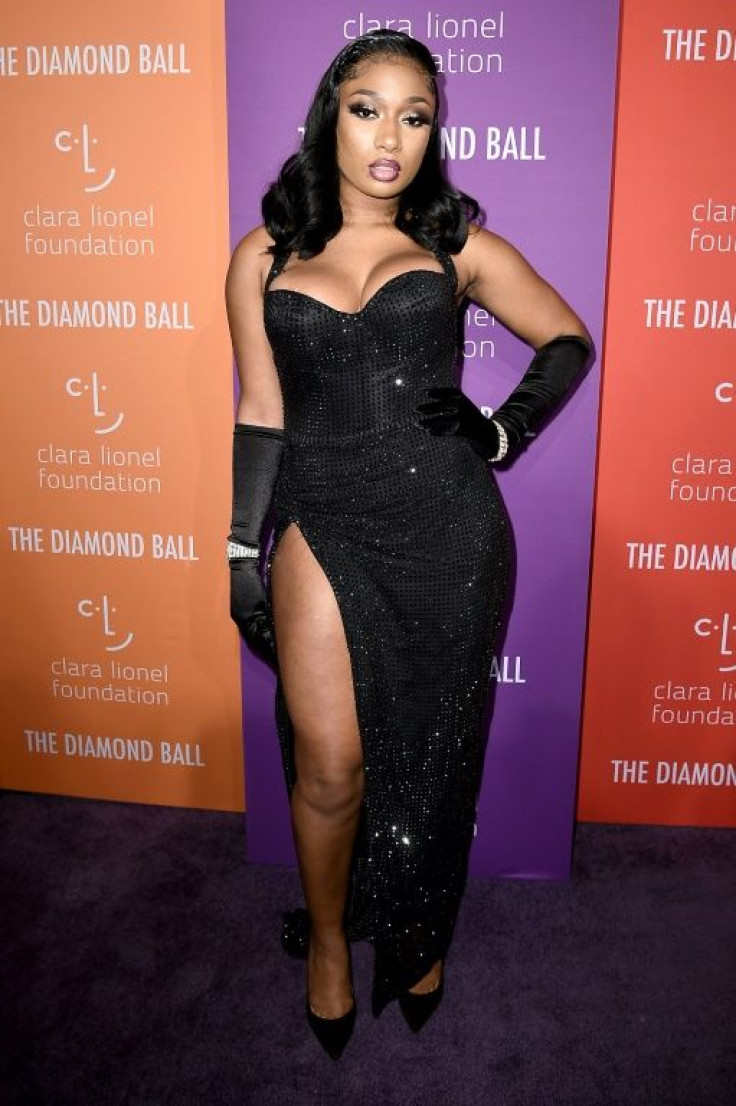 © Copyright IBTimes 2023. All rights reserved.