Meghan Markle Allegedly Copied British Vogue Cover From This Book
Meghan Markle is receiving backlash, yet again, this time for her British Vogue cover. Fans are accusing her of copying the idea from the book "The Game Changers."
One of the book's authors, Samantha Brett, shared her thoughts regarding the matter on Australia's Sunrise show.
"I was flattered, of course, because it did look very similar," she explained. "I didn't think anything of it and then someone sent me the press release and the wording was very similar."
"She said 'trailblazing change-makers who are fearless women,'" Brett continued. "And on the back of my book, it says 'trailblazers, game-changing, fearless women.' And so I thought 'wow, this is very similar.'"
Brett still didn't think anything of the similarities until the "world's media" started calling. It was then that she got a glimpse into how intense it is to be the Duchess of Sussex.
"It made me realize she [Markle] is extremely scrutinized," Brett said.
"The Game Changers," originally published in 2016, "features first-hand EXCLUSIVE essays from the women you know and love" according to its Amazon description. Among those women was Markle, who contributed success secrets and inspirational stories.
The soon to be 38-year-old's role in the British Vogue issue has been a controversial topic for months, especially since she was including issues of racism and double standards.
Despite the negative comments, Markle wrote her hopes for the September issue in her guest editor letter.
"Through this lens," she wrote. "I hope you'll feel the strength of the collective in the diverse selection of women and that readers feel as inspired as I do, by the 'Forces for Change' they'll find within these pages."
The September Issue of British Vogue hits newsstands on Friday, August 2.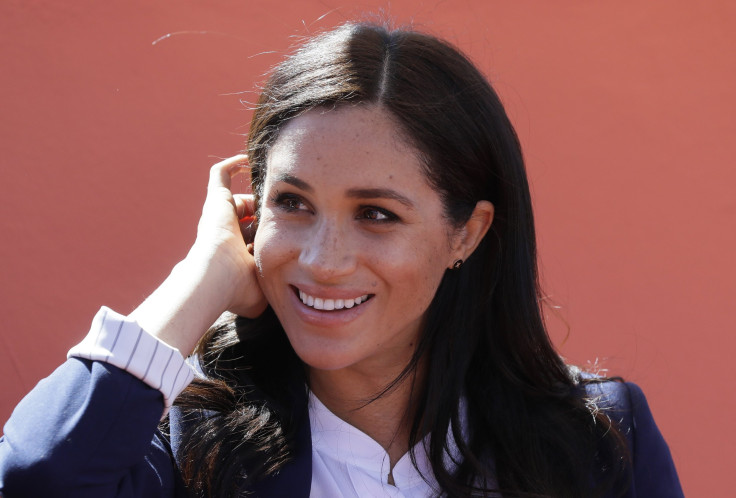 © Copyright IBTimes 2023. All rights reserved.