Meghan Markle Didn't Get Scolding From Queen Elizabeth Following NYC Baby Shower
Meghan Markle didn't get a scolding from Queen Elizabeth II following her baby shower in New York last month.
In February, reports swirled that Her Majesty and the other members of the royal family were unhappy with the Duchess of Sussex's decision to have a lavish celebration with her friends ahead of her baby's arrival.
One of the reasons reportedly had to do with the fact that members of the royal family do not normally have a baby shower because this gathering is typically practiced by Americans.
A source recently told Us Weekly that Markle was scolded by the monarch, but the two female royals still had a conversation after the celebration. Following their conversation, Markle has reportedly agreed to have another baby shower in the United Kingdom, and there are rumors that the second bash will be hosted by Kate Middleton.
However, Kensington Palace has not yet confirmed whether or not this will still take place because Markle is already on her maternity leave and she's also gearing up for her baby's arrival at the end of April or the beginning of May.
Sources close to the Duchess of Sussex claimed that even though the "Suits" alum is excited to meet her firstborn, she has been feeling anxious during her third trimester. Luckily for the new royal, Prince Harry has stuck by her side throughout her pregnancy.
Omid Scobie, a royal expert, told "Good Morning America" last week that the Duke of Sussex has decided to lessen his workload ahead of his baby's birth to make sure that he could be there for his wife.
As of late, it is still unclear where Markle will decide to give birth to her baby. But there are rumors suggesting that Prince Harry will be in the room with her. There is also no word on whether or not the royal couple will welcome a boy or a girl but rumors suggest that they could have the latter.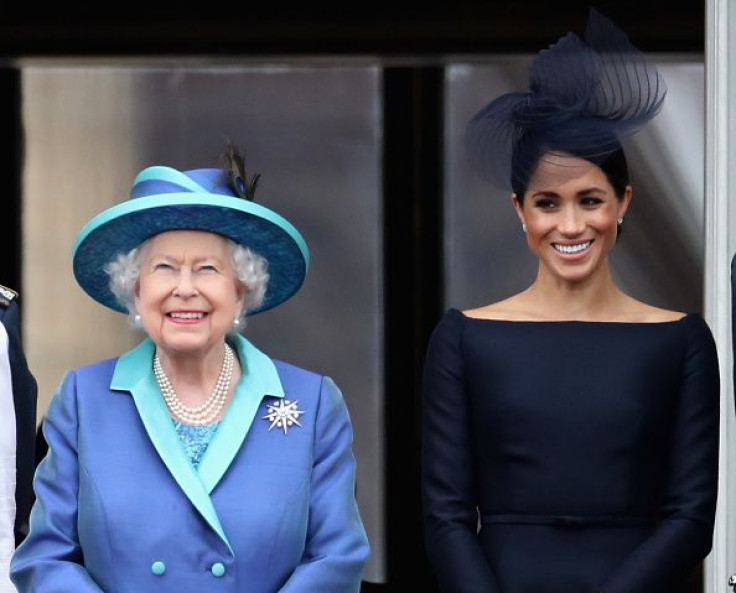 © Copyright IBTimes 2023. All rights reserved.