Meghan Markle Faces Same 'Animosity' As Princess Diana For This Shocking Reason
Meghan Markle is facing the same animosity as Princess Diana did.
The Duke and Duchess of Sussex are about to welcome their first baby together. However, they upset a lot of people when they announced that they would keep their birth plans a secret until they have time to celebrate it privately.
According to royal author Tina Brown, the backlash or "animosity" that Markle received is similar to what Princess Diana faced and it's due to a shocking reason — for doing what "she wants to do."
"I think it is totally entitled, but I think it has been the reason for quite a lot of animosity," Brown told CBS.
Brown said that Princess Diana wanted a woman to deliver her child. The choice was great, but she didn't get the response she wanted.
"Diana got all the same flak when Diana decided that her child was going to go to this little school, instead of being homeschooled and all the rest," Brown continued.
Brown added that just like Markle today, Princess Diana just wanted to do what she wanted. She was the first to take a baby on a royal tour and since then everybody did the same thing. So Princess Diana just moved the needle.
Brown was referring to Princess Diana taking Prince William to her and Prince Charles' trip to Australia. According to veteran royal photographer Arthur Edwards, Princess Diana gave the palace an ultimatum to take her newborn with her. She said that "he goes or I don't go." The photographer said that unlike Princess Diana, Prince Charles was willing to continue with the tour without Prince William.
Brown compared Princess Diana's choice to what the Duke and Duchess of Sussex did when they announced to keep their birth plans among themselves. The biographer said that the announcement "really angered the press." Some netizens also slammed the couple for their choice.
A number of online users questioned the couple's decision because it wasn't the norm considering what Princess Diana and Kate Middleton did during their pregnancies. Others stressed that they pay for Prince Harry and Markle's privileged life, so they are entitled to know about baby Sussex's arrival. Otherwise, they should just "fund" themselves.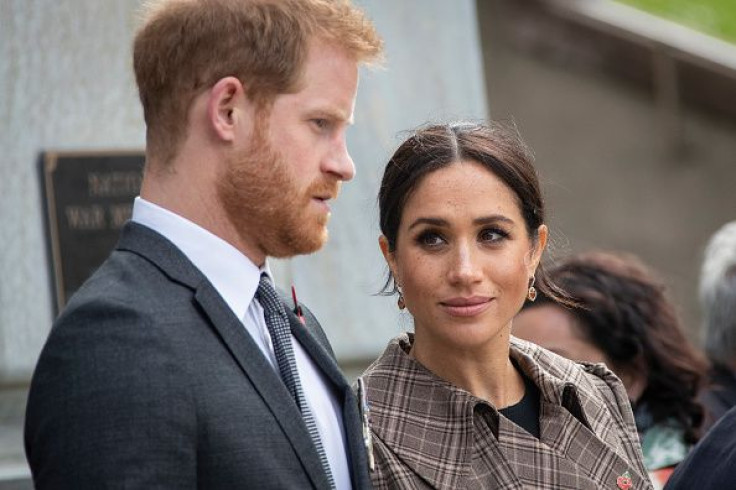 © Copyright IBTimes 2022. All rights reserved.
FOLLOW MORE IBT NEWS ON THE BELOW CHANNELS