Meghan Markle 'Feels Like An Outsider' Looking To Earn 'Greater Clout'
Meghan Markle is a member of the British royal family but she may still be feeling like an outsider. Last October, Cosmopolitan examined the Duchess of Sussex's style to unveil what her fashion pieces say about her inner feelings.
According to Dr. Anna Akbari, a former NYU and Parsons professor who specializes in the sociology of style and self-representation, Meghan's style is known to include "more conformist choices" that she knows will "earn her greater internal clout."
READ: Meghan Markle Worried She Seemed Too Interested In Dating Prince Harry
Going from an American actress to a British royal, Dr. Akbari said Markle seemed to be using fashion to assimilate into royal life. "Wearing more dresses and skirt-sets, putting on the pantyhose—we really see her embracing a lot of these traditional markers of royal style," she explained at the time.
The outlet added that some of Meghan's conservative choices may also indicate that she "still feels like an outsider" within husband Prince Harry's brood.
READ: Meghan Markle Is Not Allowed To Break These 'Bizarre' Royal Rules At Parties
While Dr. Akbari added that some of Meghan's "early looks," including her November 2017 engagement announcement assemble, showcased "a Hollywood-chic aesthetic," it is clear Markle has come into her own in recent years. After ending her maternity leave last month, Markle revealed her Smart Works capsule clothing collection, which includes five work-appropriate pieces for women. Each item purchased will result in the donation of another for the cause, which serves as one of Markle's official royal patronages.
As expertly predicted by Dr. Akbari last year, she said, "My hunch is that eventually—I don't know if it will be this year or in the next few years—she'll find a way to continue to adhere to royal protocol while also infusing it even more with her own personal look and preference."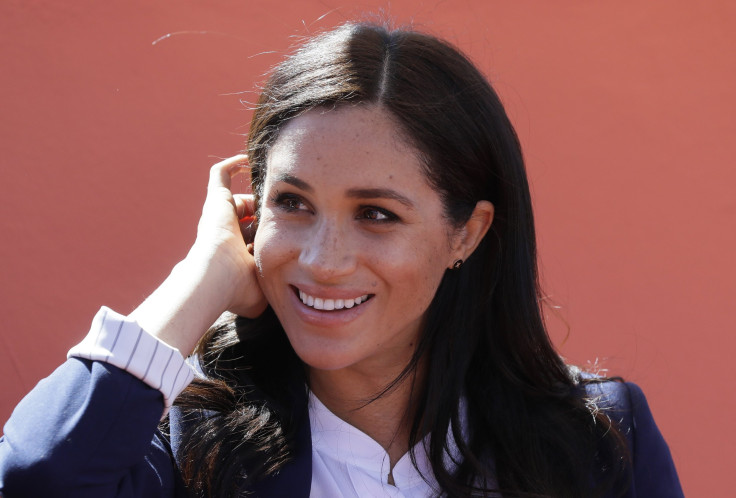 © Copyright IBTimes 2023. All rights reserved.