Meghan Markle Flashback: Prince Harry's Fiancée Wears Tiara In High School Photo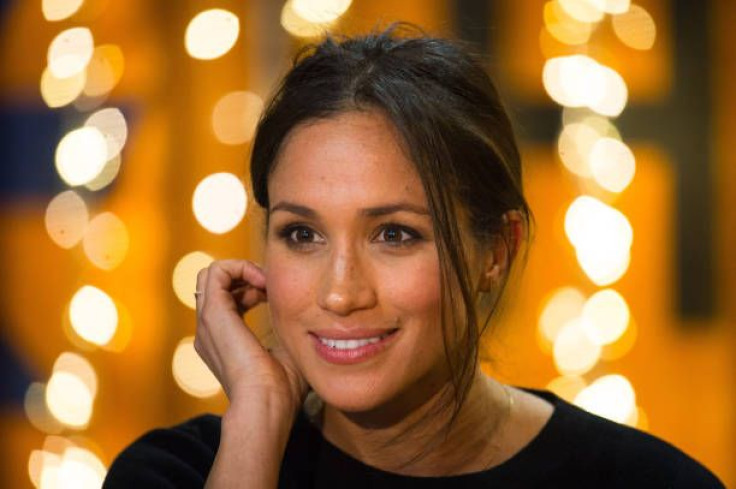 Meghan Markle may not be allowed to wear at the moment, but the former actress already experienced what it was like to wear one as a teenager.
A Markle fan account on Twitter recently shared a photo of the "Suits" alum taken during her high school homecoming. In the photo, Markle is wearing a powder blue gown and tiara. She is standing beside her date, whose right arm is wrapped around her shoulder.
According to Reader's Digest, Markle can't wear a tiara at the moment because she still hasn't married Prince Harry. Etiquette expert Grant Harold told BBC, "Flashy diamonds and tiaras are not worn during the day, and only married ladies wear tiaras. For married ladies, it was a sign of status and would show you were taken and not looking for a husband."
After her May 19 wedding to Prince Harry, Markle's plastic tiara from high school will be upgraded to the real tiara, that is, if she decides to wear one. But even with her new head accessory, Markle can never be called Princess Meghan.
According to BBC, this is because Markle lacks royal blood just like Prince William's wife, Kate Middleton. As such, the Duchess of Cambridge was referred to as Her Royal Highness and not as Princess Kate.
Meanwhile, Prince Harry and Markle are expected to the knot on May 19 at St. George's Chapel in Windsor Castle. Details about the couple's wedding are still being kept under wraps, but a sketch of what could Markle's wedding dress was previously released online.
Other speculations about her wedding dress were also created based on what she wore to her wedding to Trevor Engelson.
Markle and Prince Harry's guest list hasn't also been finalized, but there are predictions suggesting that the couple will invite the Obamas to their union and not Donald Trump.
However, fans still need to wait for the official announcement of Kensington Palace regarding Markle and Prince Harry's wedding to know which diplomats, politicians and even celebrities are invited.
© Copyright IBTimes 2023. All rights reserved.