Meghan Markle Mocked Over Report She Hired Fact-Checker For Spotify Podcast 'Archetypes'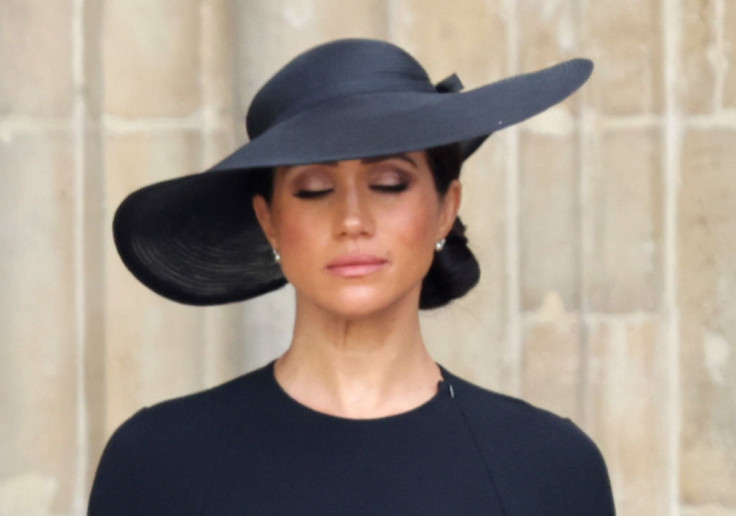 KEY POINTS
Meghan Markle reportedly hired writer and author Nicole Pasulka as a fact-checker for her Spotify podcast
Megyn Kelly and a number of Twitter users mocked the Duchess of Sussex over the alleged move
Sussex supporters came to Markle's defense, pointing out that it is "not suspicious" or "an admission of negligence"
A report claiming that Meghan Markle has hired a fact-checker for her Spotify podcast is receiving mixed responses online.
On Tuesday, the Duchess of Sussex dropped a new episode for her podcast "Archetypes," which was put on hold last month following Queen Elizabeth II's death on Sept. 8.
Amid her podcast's return, journalist Richard Eden, an editor at the Daily Mail and a regular guest on the "Palace Confidential" show, claimed that Markle has been employing writer and author Nicole Pasulka as a "fact-checker" for "Archetypes."
International Business Times could not independently verify this claim. Spotify and Markle's representatives have not announced the hiring of any fact-checker.
Pasulka's interests reportedly "closely mirror" Markle's. Her articles about gender, queer culture, activism and criminal justice have appeared in New York magazine, Harper's Magazine and Vice, according to Sky News.
The report of Markle allegedly hiring a fact-checker became a topic of discussion on Twitter, with some mocking Prince Harry's wife.
"She needs a fact checker to check the stories she tells about ... herself? 'I'm sorry madam, it appears you've lied again.' Perfect," journalist and talk show host Megyn Kelly tweeted.
"Now she can spout all the BS she likes and simply blame it on her 'fact checker' when she gets called out!!!! " another user claimed.
"No one needs a fact checker unless they are being dishonest!!!!!" a third person said.
A fourth user suggested that Markle may have wanted her audience "to think that everything has been checked rigorously, so whatever comes out of her mouth is absolute truth" and no one would question her.
Another person claimed, "I don't believe Meghan Markle personally hired a 'fact-checker.' Isn't Ms. Nicole Pasulka employed by Spotify to 'fact-check'? It would be more the case that Spotify assigned their fact-checker due to the overwhelming complaints regarding Ms. Markle's interpretation of truth, [in my opinion]."
The Duke and Duchess of Sussex's fans and supporters quickly came to Markle's defense, pointing out that there is nothing wrong with a show hiring a fact-checker.
"As a librarian and podcaster, I am here to tell you that it is not suspicious (nor an admission of negligence) that Spotify hired a fact-checker to work on Meghan Markle's podcast. The world needs more facts," one person wrote, as another chimed in, "So do many others."
"You guys are either jealous or just had a bad day with your boss. 'Archetypes With Meghan' is just the bomb. You speak as though you never misstated anything," a third person opined.
Some urged Markle's critics, including Kelly, to stop targeting the duchess.
"Girl, I really like you, but leave Meghan Markle alone. Get over it. Just ignore her," one wrote.
"I see jealousy here. She's pretty, and you are jealous," another added.
Markle's "Archetypes" debuted in August, with the duchess' longtime pal and tennis champion Serena Williams appearing as her first guest.
According to a previously shared press release, the series intends to "investigate the labels that try to hold women back."
Speaking with historians and experts, Markle will "uncover the origin of these stereotypes and have uncensored conversations with women who know all too well how these typecasts shape narratives," the release said.
In the latest episode, Margaret Cho and Lisa Ling joined Markle to break down the "toxic" stereotyping of women of Asian descent, including the trope of the "Dragon Lady."
Cho explained that the archetype stems from the "fantasy of Orientalism."
"It's similar to the femme fatale... a woman who is beautiful and deadly. Because we can't just be beautiful. We have to have, like it has to come at a cost and it's kind of like, evil queen adjacent. But it's also so pinned to this idea that Asianness is an inherent threat. That our foreignness is somehow 'gonna getcha,'" the 53-year-old actress, activist and comedian said, according to People. "The mystery and the exoticism of it is part of it. And unfortunately, that trope has really stuck to film, but also to Asian-American women or Asian women."
Ling, 49, also spoke about the lack of Asian representation on the small screen and how it became her driving force to go into journalism.
"No one looked remotely like me on TV, except for Connie Chung," she explained. "She still is just the symbol of elegance and intelligence and, and grace. And she really allowed me to know what was possible. She was the only Asian person on a national stage. And so I thought that this would be my only pathway."
Other stars who have made guest appearances on Markle's podcast so far are Mariah Carey and Mindy Kaling.
"Archetypes'" next guest has not yet been announced.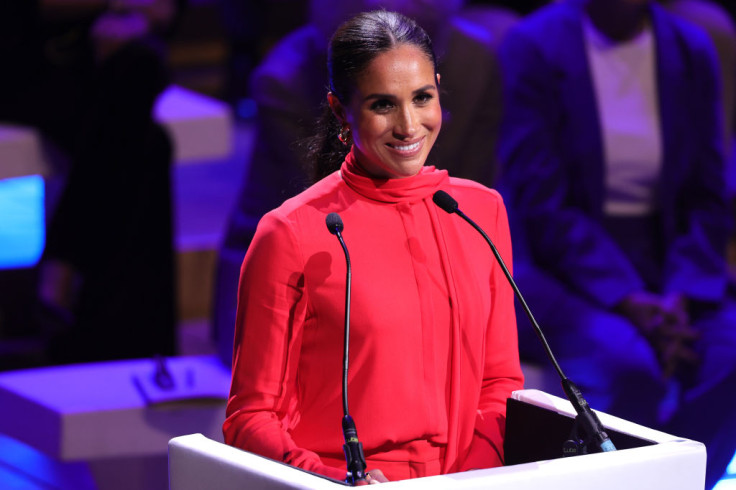 © Copyright IBTimes 2023. All rights reserved.