Meghan Markle, Prince Harry May Welcome Baby Boy In Spring, Bookmaker Claims
Meghan Markle and Prince Harry may welcome a baby boy in the spring.
Even though they have decided to wait before finding out their baby's gender, it seems that bookies are convinced that they will have a boy. It is unclear what sign the Duchess of Sussex gave away recently for bookies to think that her baby is a boy, but there was a surge on the betting at Ladbrokes.
Alex Apati of Ladbrokes told Express, "Have Meghan or Harry given something away this week? Our royal baby punters certainly seem to think so, with all bets being on a boy."
The odds of Markle and Prince Harry welcoming a baby girl are currently at 8/11. There has also been a change with regards to the possible baby names of the Duke and Duchess of Sussex's firstborn.
Victoria is currently at 8/1, followed by Diana at 10/1, Alice at 12/1 and Elizabeth and Mary at 16/1. As for baby boy's names, Albert and Philip are at 12/1 odds, followed by Arthur and James at 16/1.
Meanwhile, even though Markle and Prince Harry do not have an idea if they will have a baby boy or girl, the Duke of Sussex let his preference slip during a recent engagement. A royal fan the 34-year-old royal that he hopes he will have a baby girl, and Prince Harry replied that he hopes so too.
And when it came to their baby's name, the royal couple admitted during their overseas tour in Australia that they have been given a slew of suggestions by their loved ones and royal fans.
"We've been given a long list of names from everyone. We're going to sit down and look at them… We haven't thought of one as it's still quite early," she said (via Town & Country).
But right now, Markle is already in her third trimester so it is possible that she and Prince Harry have already decided on what to name their baby if it will be a boy or a girl. However, the official announcement will only be made by the palace after the baby's birth.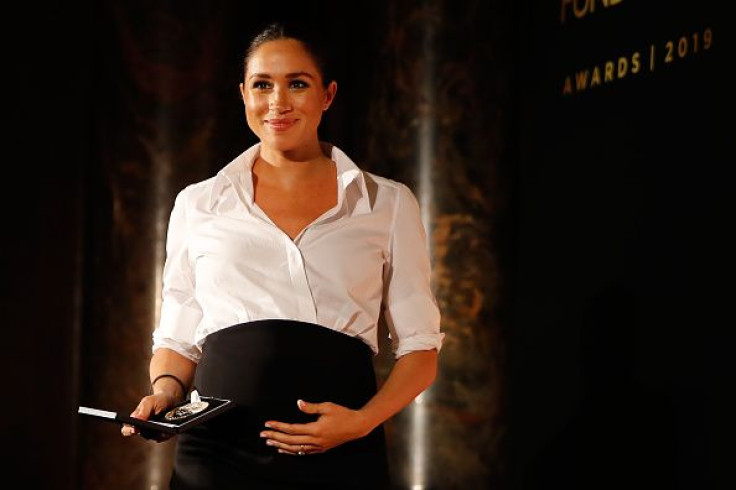 © Copyright IBTimes 2023. All rights reserved.