Meghan Markle Update: Duchess Sparks Pregnancy Rumors After This Divorce Report
KEY POINTS
Meghan Markle sparks pregnancy rumors
Meghan Markle and Prince Harry allegedly getting divorced
Meghan Markle and Prince Harry made a big announcement
Meghan Markle sparks pregnancy rumors amid divorce claims.
The Duke and Duchess of Sussex's marriage is recently plagued with divorce rumors. Prince Harry and Markle are reportedly getting divorced and the money the duchess could take would depend on the number of children she has with Prince Harry.
"All eyes on #MeghanMarkle, speculation she is pregnant. #DukeandDuchessofSussex," one fan wrote on Twitter.
"She probably is; it is most likely she is doing invitro fertilization," another added.
Meanwhile, some believe that the duchess is faking her alleged pregnancy again by wearing a moonbump. Markle's critics insisted that she never got pregnant.
"If it is true that Nutmeg's divorce package depends on the amount of heirs she produces (see article), it is not surprising she got 'pregnant' so quickly, wore this unspeakable moonbump and refused to be examined by royal doctors..." one social media user wrote.
Another user asked for evidence to prove Markle's pregnancy by demanding for a document from her doctors and obstetricians. The netizen also added that Archie's birth certificate was unusual since there were no live sightings of the child after birth and his pictures were photoshopped.
"And she even dared to display the weirdest post partum body I've ever seen. With a huge bump right under her breast and completely lopsided. THIS. CAN'T. BE. REAL," @spotterdotter added.
Markle faking her pregnancy rumors had made headlines before and after she gave birth to Archie. The duchess' decision to snub the Queen's doctors and keep her pregnancy plans private only intensified the speculations.
There was also a video that made the rounds online which convinced many that her pregnancy was fake. In the clip, Markle squats and stands with ease which most moms couldn't do especially when they are near their due date. Also, viewers observed a noticeable sound when she stood up, then her stomach immediately got bigger, prompting the netizens to conclude that she was only wearing a moonbump.
In related news, Prince Harry and Markle have just returned from their long vacation. The royal couple made a huge announcement right after their arrival by revealing their first engagement this year.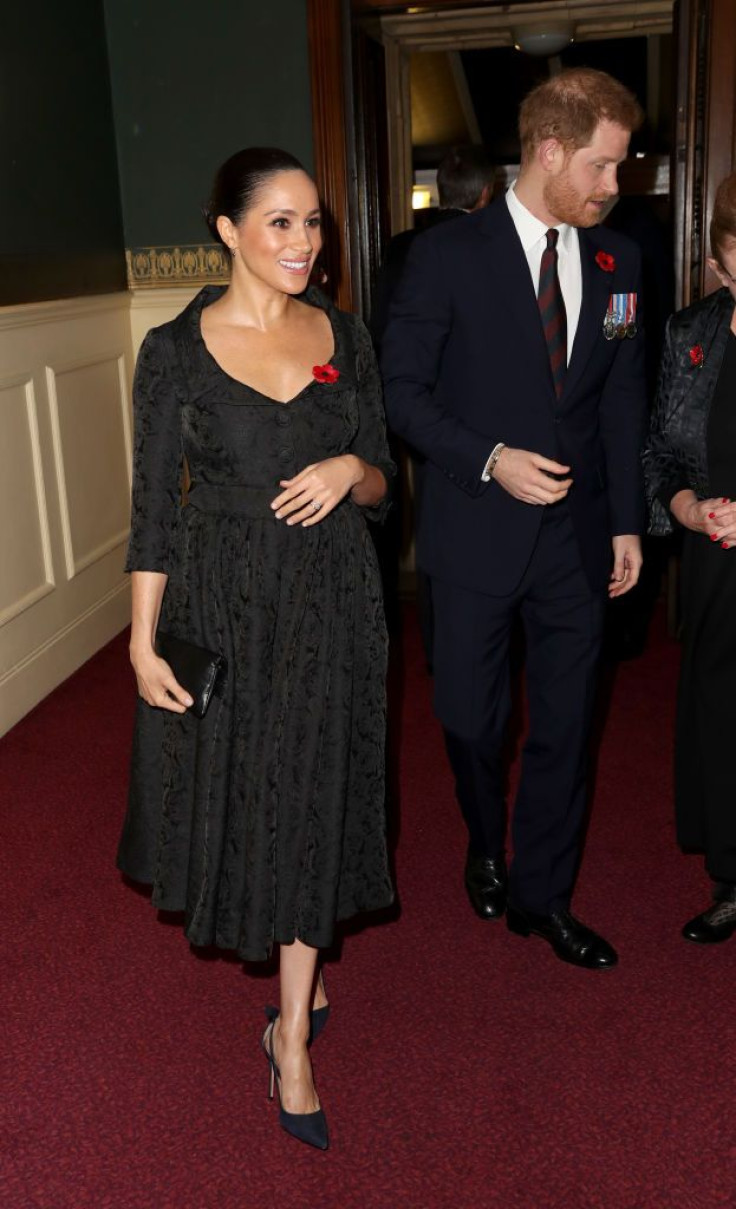 © Copyright IBTimes 2023. All rights reserved.