Meghan Markle Warned About Finding Herself Wondering Why She Married Prince Harry
Meghan Markle might find herself wondering why she agreed to marry Prince Harry.
The Duke and Duchess of Sussex will be celebrating their first wedding anniversary next month following the arrival of their firstborn. However, royal experts believe that Markle might have had second thoughts about marrying the royal family.
Speaking in the 2018 documentary "Meghan Markle: The First 100 Days" royal correspondent Helen Kirwan Taylor explained why this would probably happen.
"I think, at the beginning, every event is exciting because she has never done them before," she said. "In two years time when she is being rolled out to some godforsaken dark wet city in freezing conditions, I think she is going to wonder why she agreed to this."
Royal biographer Duncan Larcombe shared the same concern. According to him, the former "Suits" star has become a "prisoner" of the royal family. He believed that Markle has not really "comprehended the scale of the sacrifice she was making" by marrying Prince Harry.
"It is basically 'I do Harry, so I don't for the rest of my life,'" Duncan said.
Markle's pregnancy is considered "geriatric" as she's already older than 35 years old. The Duchess of Sussex is reportedly nervous about the possible complications.
However, unlike Middleton, the first-time mom is not worried about her looks. Prince Harry's wife doesn't want to be pressured to "look immaculate on the hospital steps just hours later" after her delivery.
Markle may also skip the traditional photo shoot at the Lindo Wing. Many believe that it's best for Markle to end the traditional "post-partum parade" that Princess Diana and Kate Middleton did with their babies.
However, Prince Harry and Markle may follow the Duchess of Cambridge's intimate parenting style of taking official photos of their royal baby. Middleton has been doing this to her three children 5-year-old Prince George, 3-year-old Princess Charlotte and 11-month-old Prince Louis.
By doing so, the Duke and Duchess of Sussex's baby will enjoy more privacy since the couple will reduce his or her exposure to the professional photographers. This is also another way to save more money as paying others to do the job may cost more.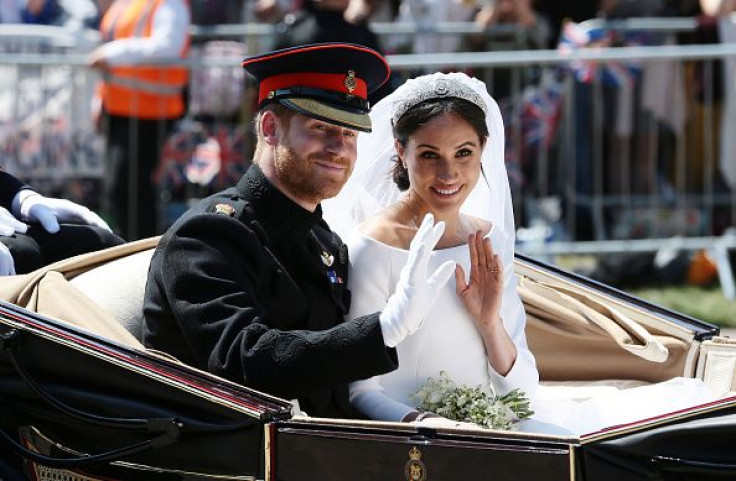 © Copyright IBTimes 2023. All rights reserved.