Meghan Markle Would Be 'Nothing' Without Prince Harry, Royal Expert Says Amid Split Rumors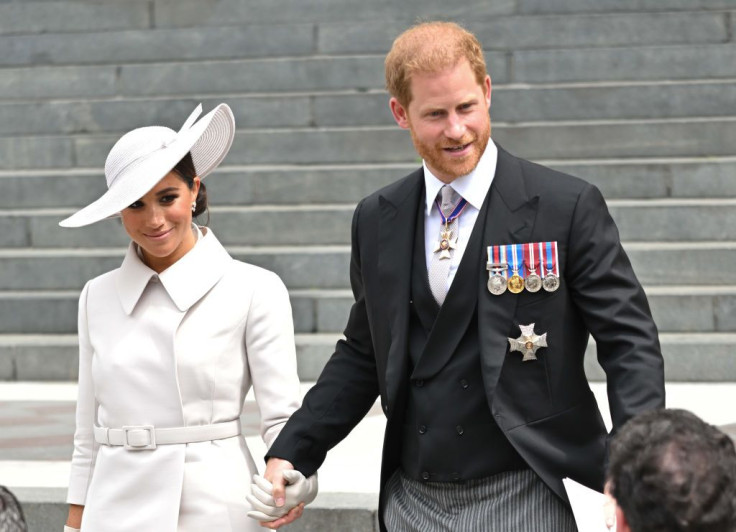 KEY POINTS
Angela Levin said she believes Meghan Markle would be "nothing" without Prince Harry
The royal biographer claimed Markle wanted to show people she's "strong on her own"
Levin claimed that Prince Harry had become a terrible mess and that Markle should have been there for him
Meghan Markle is showing people that she's "powerful" even without her royal husband, a royal biographer and commentator has claimed.
Angela Levin, a veteran journalist on royal affairs, spoke with Sky News Australia amid rumors that the Duke and Duchess of Sussex are separating. The royal expert shared her thoughts on what could happen to the former actress in the event of a split.
"Without him, she's nothing," Prince Harry's biographer claimed of Markle. "I don't think they will split yet, but I think she wants to prove that she's really strong on her own."
Levin speculated that Markle wanted to paint herself as a strong woman by making solo appearances and outings without her husband.
On Friday, the duchess was spotted checking out the Montecito Farmer's Market sans Prince Harry. In the photos obtained by Daily Mail, she was accompanied by her security detail and pet beagle.
"They seemed to be very much apart. Meghan had some photographs...she obviously got some paparazzi to take pictures of her the other day when she was walking to a flower market. What was the point of that? She doesn't want the publicity, so why should she do it?" Levin claimed.
"But she was on her own. She likes to show that she's all alone. Now, it's not that she's lonely, [but] it's that she can manage [and] she's really a powerful woman," the royal commentator claimed.
The "Harry: A Biography of a Prince" author recounted what Markle said about her relationship with Prince Harry and how it changed over time. Levin pointed out how inseparable they were before and how Markle allegedly hasn't been there for her husband amid his predicament.
"[Meghan] did say that they were salt and pepper. Whatever they did, they did together, and they were so happy that way. They didn't explain who was salt and who was the pepper, but never mind. But now, there's no contact, there's no touching, no helping. Harry has become a terrible mess really, and she should have come over to be with him, to help him. It's extraordinary," Levin said.
International Business Times could not independently verify the claims.
Levin previously claimed on Sky News Australia's "Paul Murray Live" podcast that she believes the Sussexes' marriage is "very nearly finished." She also seemingly blamed Markle for not being there for Prince Harry.
"She will sort of walk away. She's not there when she's needed," Levin claimed. "But now, she doesn't go where he goes. They've just sort of separated."
"She's doing something very positive. She's got a new PR person. She goes around in a good dress. She's hoping to do The Tig again, which is her online sort of suggestions of what you should buy and how you should live. She's doing all those things, whereas Harry is in the past, is in a very negative state. He's attacking everybody, trying to get people to give him money, in court accusing them of saying all sorts of things. It's very, very sad," the commentator claimed.
A recent report from Radar Online alleged that the Duke and Duchess of Sussex are in "trial separation." The report claimed that the pair is allegedly figuring out what hit them and that Prince Harry "doesn't fit in Meghan's tacky Tinseltown world."
However, an unnamed source told Page Six that the claim was "not true" and was "literally made up."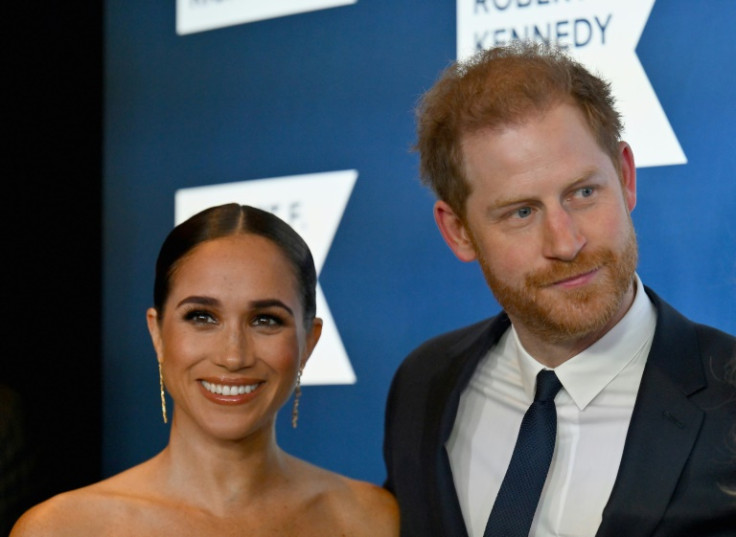 © Copyright IBTimes 2023. All rights reserved.