Meghan Markle Did 'Enormous Amount Of Planning' To Marry Prince Harry: Royal Expert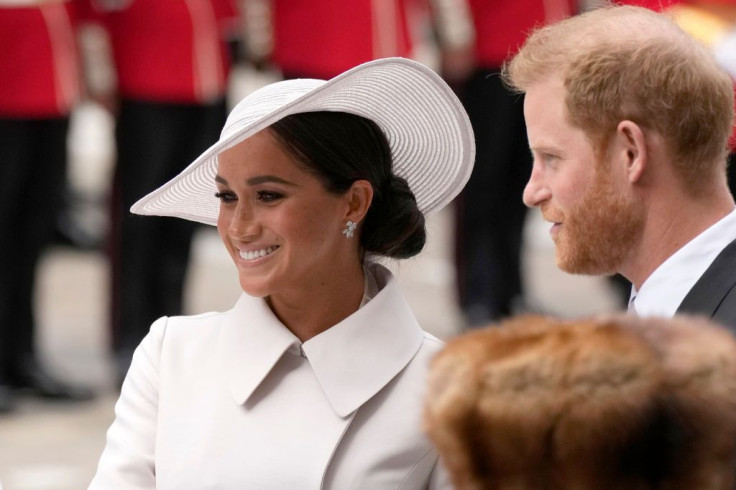 KEY POINTS
Jonathan Sacerdoti doesn't believe Meghan Markle wasn't aware of what was at stake when she married into the royal family
Sacerdoti added that Markle became one of the most known or recognizable names by marrying Prince Harry
Sarah Robertson also previously claimed that Markle believed marrying the royal would elevate her status
Meghan Markle knew what she was getting into when she married Prince Harry, according to a royal commentator.
Markle previously said she didn't know what to expect when she married the royal family. However, British journalist and commentator Jonathan Sacerdoti wasn't convinced about this in a recent interview amid rumors that the Sussexes' marriage is on the rocks.
Sacerdoti told Sky News Markle was "well aware" that marrying the royal would enhance her reputation and exposure globally.
"She grew up with, with high ambitions and started to reach them as an actress - putting in the work, obviously not a terribly successful actress in terms of being well known internationally," Sacerdoti said, Mirror reported.
"She then married Prince Harry, and then she has become probably one of the most known or recognizable names in the world just by marrying somebody."
Sacerdoti believed that Markle thought about her way into the royal family.
"I think that shows an enormous amount of planning and ambition," he continued. "I don't mean to be totally unromantic - maybe she did fall in love with Harry, maybe their relationship is also one of partnership and love in that respect. But you don't marry into the Royal Family, I think, without knowing what it's going to do to your reputation and your exposure internationally. And then I think they've used that to their advantage, many would say is there is their right."
Markle spoke about her realizations when she joined the firm in her and Prince Harry's Netflix docuseries "Harry & Meghan." She mentioned several things she didn't understand in the firm.
"There is no class, and some person who goes, 'Sit like this, cross your legs like this, use this fork, don't do this, curtsy then, wear this kind of hat.' It doesn't happen," Markle said, People reported.
She added that she wasn't aware of Prince Harry's nickname. She mentioned an unnamed friend who told her that "Prince Haz" had asked about her and how she responded.
"I said, 'Who's that?' " Meghan recalled.
Markle also said she Googled the U.K.'s national anthem, "God Save the Queen," to look for the lyrics online. She also admitted that she was puzzled about the walkabouts.
"I never saw pictures or videos of a walkabout. Like, 'What's a walkabout?'" she claimed.
Royal commentator Sarah Robertson also made the same claim about Markle when she joined Kevin O'Sullivan on TalkTV. She alleged that Markle wanted to be an A-lister among Hollywood stars.
"This is what she's always craved, this A-list Hollywood lifestyle," Robertson said. "She thought marrying into the royal family was going to elevate her to a status of what Princess Diana had, to be the most famous woman in the world, the most talked-about woman in the world, who everyone wants to be affiliated with and wants to be seen with and to do business deals with, which ultimately lines her financial pockets."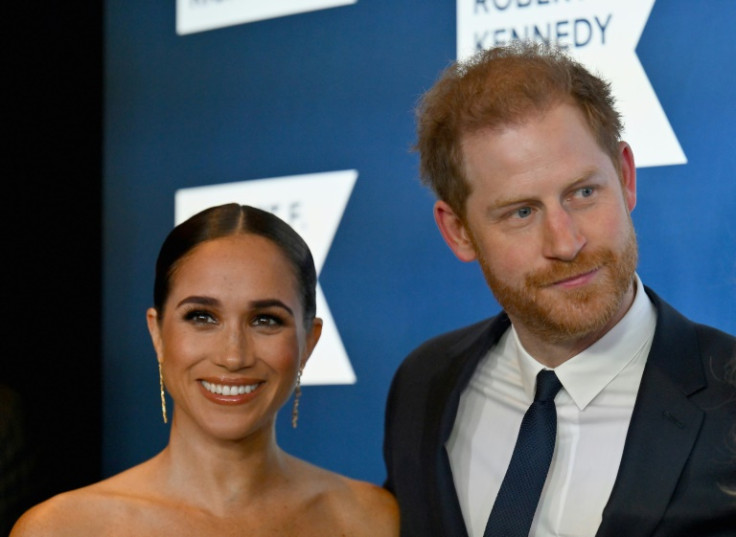 © Copyright IBTimes 2023. All rights reserved.