Prince Harry, Meghan Markle Are Facing Identity Crisis: Royal Expert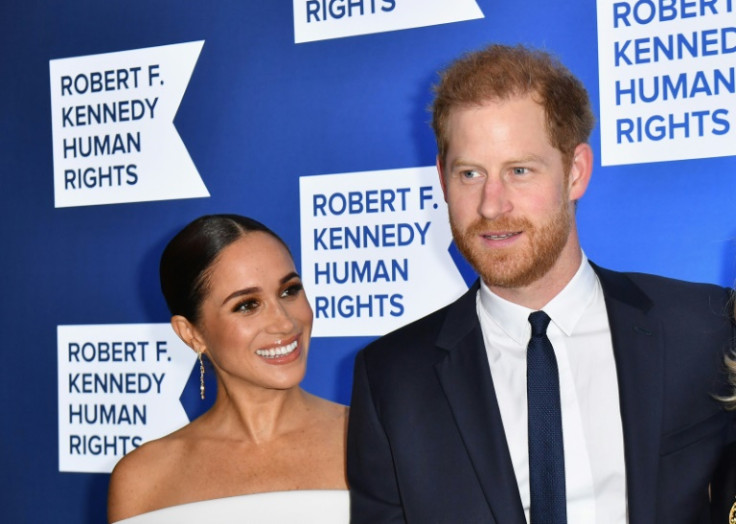 KEY POINTS
Prince Harry and Meghan Markle are allegedly facing another crisis, Tom Bower has claimed
Bower said the Sussexes face crisis of identity, purpose and fear of not having enough cash
Prince Harry and Markle are allegedly disappointed their series was not nominated for the 2023 Emmy Awards
Prince Harry and Meghan Markle's purpose is not clear, according to a royal expert.
British journalist and investigative reporter Tom Bower joined Dan Wootton for another episode of "GB News." They talked about the Sussexes amid the alleged crisis the royal couple is going through.
"Well, I'm hearing is that they're facing yet another crisis and the crisis now is really quite profound," Bower claimed. "They have a crisis of identity, a crisis of purpose and a creeping crisis of fear because they won't have enough cash. I think the real problem for the Sussexes is that they really have no idea what they're going to do next and so, what they're really facing is a terrible problem of what work should they do, what mission have they got in life, which they've always had."
He also noted the alleged disappointment the royal couple is feeling after missing an Emmy nomination. Last week, the list of Emmy nominees was released, and their Netflix docuseries "Harry & Meghan" didn't make it.
"They've had the terrible disappointment about Netflix and because what was really interesting last week was while you were away that The Times reported that they were going to get a nomination, an Emmy nomination for their series, but of course, they didn't as I predicted," Bower added. "The whole problem is that people have turned against the Sussexes, and that was a huge blow to them — that [they're] rather successful in terms of audience and publicity. The Netflix series on their lives and their crisis has not been nominated, and she hasn't yet been named as she'd hoped as a judge in the Emmy Awards, so creeping all the time is his belief."
He added, "I think, that the Sussexes are finding life very difficult, and what's really remarkable is that one never sees a happy family couple with two children in California, in Montecito or by the beach. They seem to have withdrawn dramatically, and that is, I think, a simple symptom of the depression, of their fear that they really don't know what more to do to really establish themselves and to survive."
Bower alleged that the Sussexes' publicists "were clearly leaking they were going to get an award," that's why an outlet wrongly reported about it. He also called them out for allegedly claiming they got new Netflix projects when there were no proper Netflix subjects or big audiences for them.
"It always comes down to the problem they have of their profile, of what or who they represent. Their purpose, their identity and that I think [contributed] to their misfortune," he continued. "They're now finding it very difficult to assert themselves and maintain themselves as A-list celebrities, of course, they never were, but that was their ambition."
In June, Netflix addressed its working relationship with the Sussexes. The streaming giant confirmed that they would continue to work together.
"We value our partnership with Archewell Productions," a Netflix spokesperson told People. "'Harry & Meghan' was Netflix's biggest documentary debut ever, and we'll continue to work together on several projects, including the upcoming documentary series 'Heart of Invictus.'"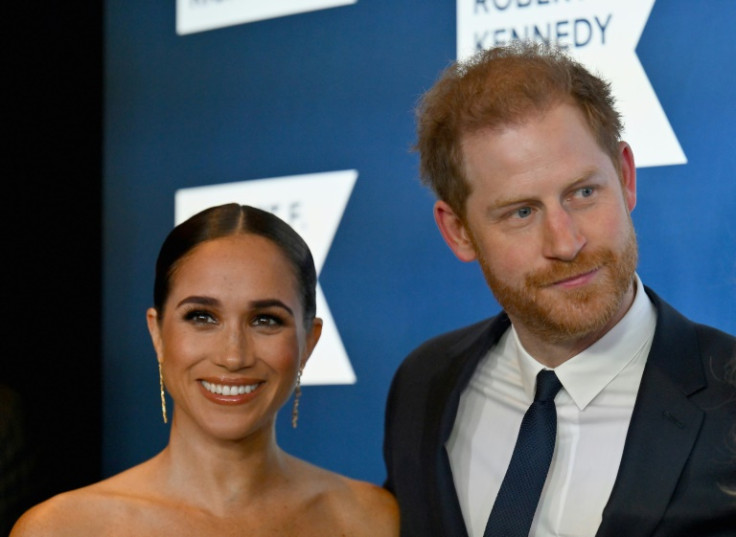 © Copyright IBTimes 2023. All rights reserved.