Are Meghan Markle, Prince Harry In A Trial Separation?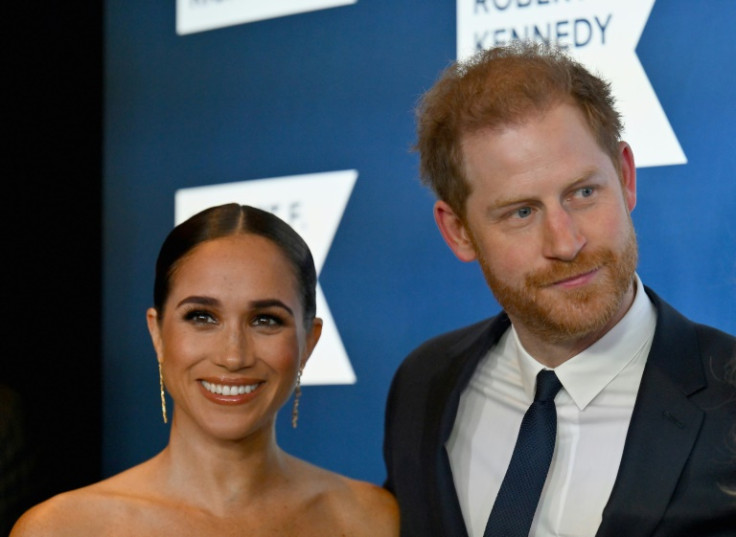 KEY POINTS
The rumor that Prince Harry and Meghan Markle are in trial separation is reportedly just made up
A report claimed that the Sussexes are taking time apart to rebuild their marriage
Prince Harry and Markle allegedly sold their Montecito mansion amid financial problems
Prince Harry and Meghan Markle are doing okay amid rumors they are separating, according to a report.
The Duke and Duchess of Sussex's marriage has been hit with various speculations. One outlet claimed they are in trial separation, but an unnamed insider denied the rumor.
"It's not true, it's literally made up," the source told Page Six.
The report came after Radar Online published a report alleging that the Sussexes are in "trial separation." They are allegedly "taking time apart" in the hopes of rebuilding their marriage.
The report claimed that Prince Harry and Markle have been worn down due to their failed business deals, public backlash and feud with their family members.
"They're trying to figure out what hit them," an anonymous insider claimed to Radar Online. "Harry doesn't fit in Meghan's tacky Tinseltown world."
The source added that Prince Harry needed to "find himself." Additionally, things have allegedly been rocky following the negative press attacking them as they tried to re-establish themselves in California.
The pair opened up about their family drama in their Netflix docuseries "Harry & Meghan." Prince Harry also talked about the issue in his memoir "Spare."
However, things went south, and Spotify let go of them, resulting in the couple losing the $20 million deal with the audio streaming giant. Bill Simmons called them "f---ing grifters" while United Talent Agency (UTA) CEO Jeremy Zimmer said the former actress is "not a great audio talent."
The financial losses have allegedly taken a toll on their marriage.
"The Sussexes are under tremendous financial pressure to fund their lavish California lifestyle, including their $14 million mansion and huge security costs," the tipster told Radar Online.
"That stress coupled with their emotional issues has likely made life a living hell. Taking time apart on different continents will hopefully help them find whatever they need to move on," they added.
An anonymous source told Deuxmoi that the royal couple had "sold their mansion in Montecito" and Prince Harry was "living in another place." The self-proclaimed "curators of pop culture" behind the celeb gossip channel noted that they weren't sure if the Sussexes' Montecito mansion was already sold but confirmed that they heard Prince Harry was staying somewhere else.
Entertainment reporter and royal commentator Sarah Robertson told Kevin O'Sullivan on TalkTV in June that the royal couple have been living separate lives. That was allegedly the case since early this year following the negative reception of Prince Harry's book.
"They've been leading increasingly separate lives really since January when we saw the backlash to the book. Meghan's sort of being strategically distancing herself from her husband in public," Robertson claimed.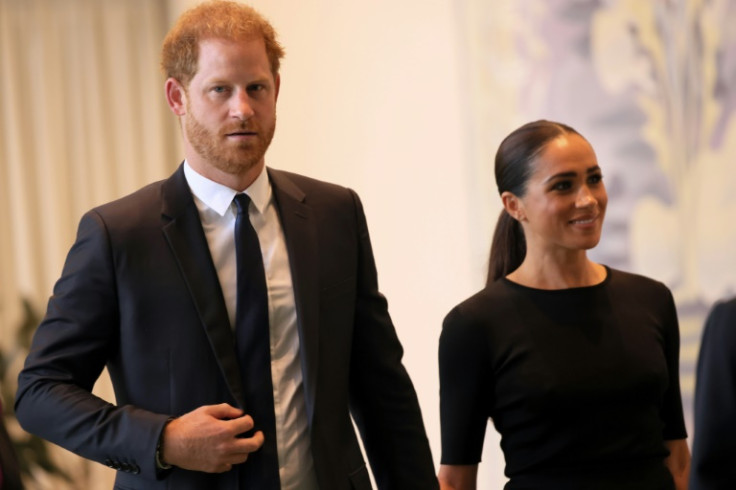 © Copyright IBTimes 2023. All rights reserved.