Meghan Markle's Shocking 'Magic Baby Bump' Caught On Camera [PHOTOS]
Meghan Markle's pregnancy remains questionable to some netizens.
One user shared on Twitter several photos of the Duchess of Sussex taken on the same day, but her baby bump appeared to be in different sizes. In one photo, Prince Harry and Markle walked hand in hand as they departed and Markle's stomach isn't that visible. Shockingly, in another shot, Markle's tummy seems bigger upon arrival.
"#MeghanMarkle's magic baby bump. This is obviously normal," the caption for the photos read.
Prior to that, the same Twitter user shared another shot of Markle in which the duchess wears the same black dress. In the snap, Markle's "magic baby bump" is apparent.
Another user commented that maybe those photos were taken on two separate occasions as Markle's stomach appears flatter in one photo and bigger in another.
The user who uploaded the photo responded that both pics were taken during Markle's visit at Smart Works. The uploader also stressed that they were taken on the same day.
Earlier this year, another netizen accused Markle of faking her pregnancy. The netizen questioned Markle's ever changing baby bump and pointed out that Kate Middleton has three kids, but her belly was never "square" when she was pregnant.
Many netizens were also not pleased with Markle always cradling her baby bump. The duchess has been attacked by trolls online for doing so.
Others even made fun of it with one netizen saying that she had to hold her "fake baby bump" in a school play to avoid it from slipping just like how Markle does it.
In related news, an expert explained why expectant moms tend to do this gesture because this appears to be common among pregnant moms.
According to Mary Jane Minkin, an obstetrician-gynecologist who teaches at Yale University, cradling a baby bump shows that the mom really cares for her baby. However, she added that there's not enough data supporting claims that doing so could calm the baby.
"This is a totally normal thing that mothers do, and they do it instinctively and naturally," Georgia Rose of Village Maternity in New York City told People.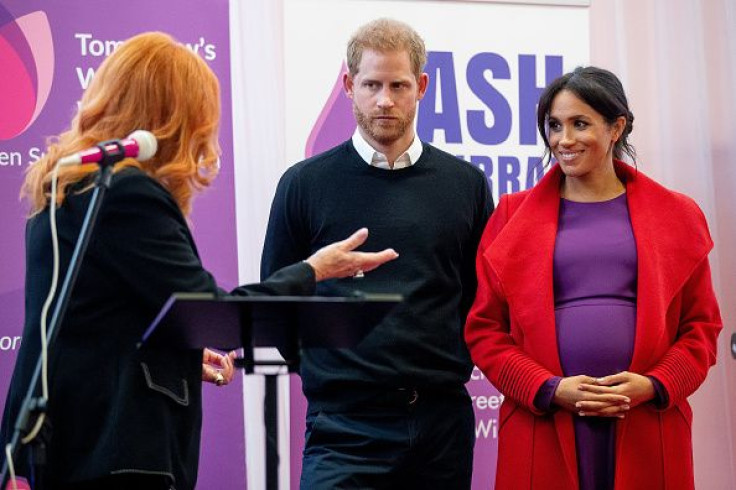 © Copyright IBTimes 2023. All rights reserved.