Meghan Markle's 'Shocking' Fear For Her, Prince Harry's Son Archie Revealed
Meghan Markle reportedly fears for her and Prince Harry's son, Archie, because of a past experience.
Every parent has some concerns for their children growing up and the Duchess of Sussex has one. According to New Idea, Markle fears that her son would struggle to "fit in" school. Markle's fear springs from her brutal experience growing up.
Markle maintained a lifestyle blog called The Tig before she married Prince Harry. She shared everything under the sun, including her personal experiences on her blog. However, she decided to shut it down months before she walked down the aisle and exchanged "I dos" with the royal prince.
In one of her entries, Markle shared how tough life was for her. The Duchess of Sussex also recalled her constant struggles growing up.
"My 20's were brutal – a constant battle with myself, judging my weight, my style, my desire to be as cool/as hip/as smart/as 'whatever' as everyone else," Markle wrote.
"My teens were even worse – grappling with how to fit in, and what that even meant. My high school had cliques: the black girls and white girls, the Filipino and the Latina girls. Being biracial, I fell somewhere in between."
Markle revealed that she found true happiness when she turned 33. She added that "it takes time to be happy and to figure out how to be kind to yourself." On her birthday, she urged her readers to be "kind to yourself." She added that they should challenge themselves to do so.
Many were also convinced that Markle was the mystery author of the popular diary of "The Working Actress." The blog was maintained before Markle started "The Tig" and the entries reflected the struggles of a budding actress from auditioning to taking on roles that she didn't like, which Markle experienced. The duchess considered her stint on "Deal or No Deal" as something she did while auditioning to make ends meet, but she wouldn't do it again.
The writer who opted to remain anonymous stopped writing new entries in 2012 without leaving any word to her followers. However, prior to that, she shared her thrill of having the biggest break on a new TV series.
At present, Markle's challenges continue. The Duke and Duchess of Sussex have been slammed by netizens for taking four private jets in 11 days despite their continuous campaign for the environment. Many are also not happy that they keep Archie's details from the public, but they used the taxpayers' money to fund their home.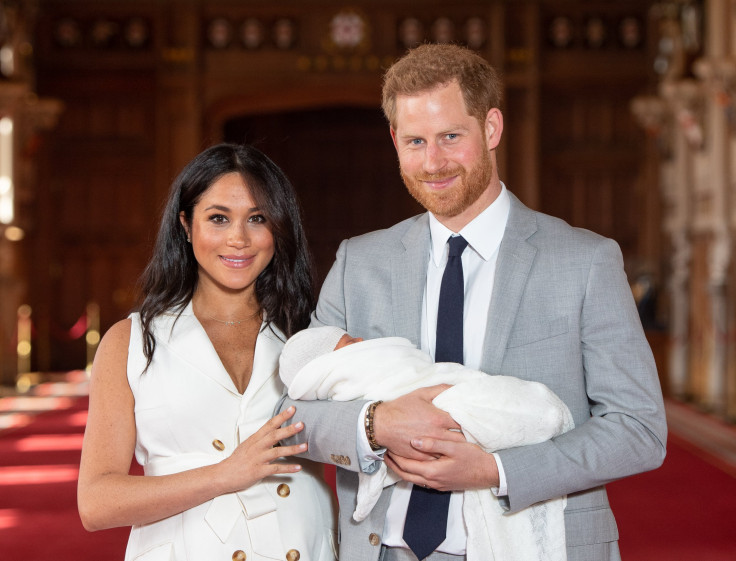 © Copyright IBTimes 2023. All rights reserved.