Megyn Kelly Will Travel To Russia For Vladimir Putin: Report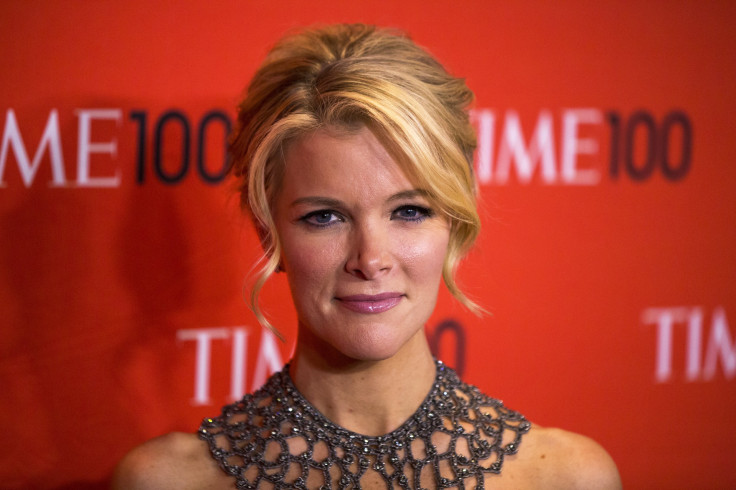 Megyn Kelly is already creating a stir ahead of the official June premiere of her new show for NBC News. Kelly is set to travel to Russia next month to moderate a panel at the St. Petersburg International Economic Forum, which will take place June 1 to 3 and include Russian President Vladimir Putin.
Page Six reported Tuesday that the former Fox News personality officially started her new NBC role Monday. An unnamed source called the coming trip to Russia "a great way for Megyn to get an inside track and land the big one-on-one interview with President Putin."
In a statement, an NBC spokesperson confirmed the news to the gossip site:
"Megyn Kelly of NBC News will moderate the plenary session of the St. Petersburg International Economic Forum on stage with Russian Federation President Vladimir Putin. The conversation will cover a wide range of global political and economic topics, including international trade agreements, cyber-security and the impact of rising military tensions. The annual conference will take place from June 1 to 3, 2017. The exact time and date of the plenary session will be announced in the coming weeks."
Page Six initially reported the rumor April 11, adding that NBC News chairman Andy Lack was in Russia and attempting to orchestrate an interview with Putin for the network. At the time, Page Six speculated that the coveted interview would likely go to either Matt Lauer or Kelly.
Read: Why is Megyn Kelly leaving Fox News? Donald Trump's fierce critic defects to NBC News
At the time, a source told Page Six that it wasn't clear who would get to do the interview. "News chiefs decide based on who would be best for the job," the source said. "This isn't Megyn's interview — yet."
A separate Page Six report Monday said Kelly had recently sat with the Kardashians for an interview. Sources also reported that Kelly was pursuing interviews with George and Amal Clooney, as well as Beyoncé and Jay Z.
Kelly is slated for two regular shows on NBC News. Her Sunday evening program will begin in June, while her morning show — expected to knock out an hour of the "Today" timeslot — will premiere in the fall.
© Copyright IBTimes 2023. All rights reserved.