Melania Trump Reportedly Has More Power In The Administration, Owns Private Gym And Glam Room
Melania Trump continues to show a strong front amid the endless issues and malicious accusations plaguing her. Despite being ridiculed most of the time, most critics are not aware that the First Lady of the United States, reportedly, has more power in the administration.
CNN reporter Kate Bennett, in her "Free, Melania: The Unauthorized Biography" book, claimed that the FLOTUS offers a perfect complement to Donald Trump's "rule-breaking" presidency. Melania is known for keeping distance and gracing events to her liking. The journalist added that the former model "leads by her intuition," bending her husband's ear unapologetically and expressing her thoughts even if it does not match the President's opinions.
To recall, Melania Trump made a strong statement during her trip to Egypt in 2018. The FLOTUS, previously, divulged to the media that she does not always agree with Donald's tweets. "Well, I don't always agree with what he tweets, and I tell him that I give him my honest opinion and honest advice, and sometimes he listens and sometimes he doesn't," she said. "I have my own voice and my opinions, and it's very important for me that I express what I feel," Melania went on.
Aside from that, Kate Bennett also claimed that the FLOTUS occupies a separate floor of the White House residence. Melania Trump is said to be staying in a two-room space that Marian Robinson, Michelle Obama's mother, previously occupied on the third floor. Kate even stated that Melania also has her own gym and "glam room," where she does her hair and make-up.
This is not the first time that the Trump couple was rumored to be sleeping separately. Journalist Michael Wolff also stated, in his "Fire and Fury: Inside the Trump White House" book, that Melania and Donald keep separate bedrooms in the White House.
Karen McDougal, who claimed she had an affair with the President in 2016, even said that Donald Trump showed her Melania Trump's separate bedroom in the Trump Tower. Karen shared Donald said his wife "liked her space to read or be alone."
The former Playboy model, reportedly, received $150,000 for the exclusive rights to her story by a publication with ties to Donald Trump. The White House, however, revealed the President denied the allegations and called it "fake news."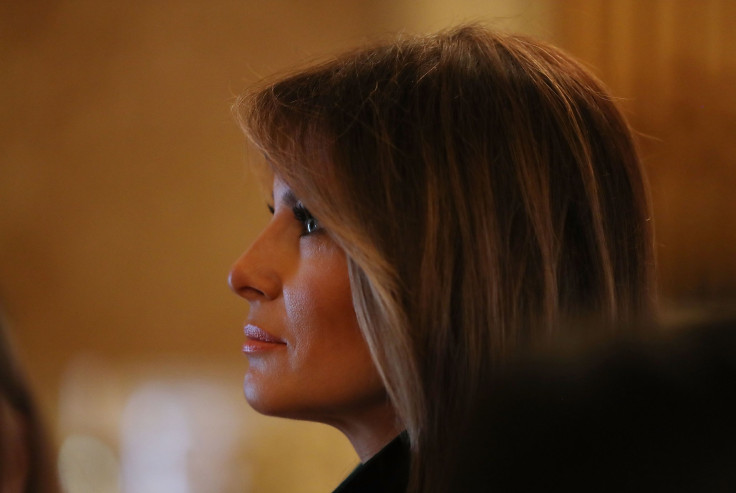 © Copyright IBTimes 2023. All rights reserved.