Messika Celebrates 10 Years Of The Move Collection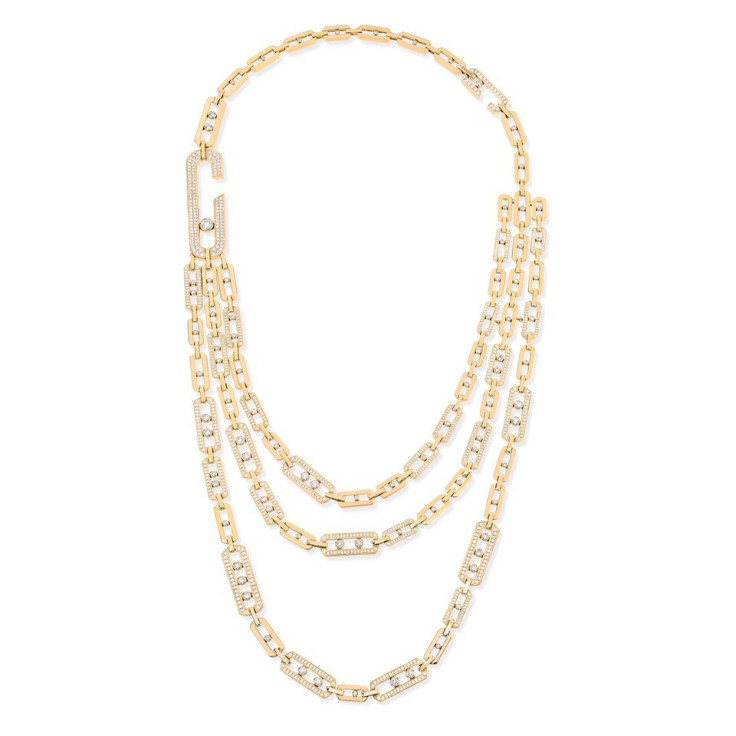 Sponsored content from Modern Luxury
Parisian jeweler Messika is devoted to the diamond. The sublimely simple stone casts the light in all directions, creating a sense of freedom and movement even as it sits still at the hand, ear or throat. With the Move collection in 2007, Messika opened up a door and set diamonds on a track where they could glide back and forth, adding another dimension to their dynamic charm. Ten years later, the jeweler revisits a revolutionary concept that has become a mainstay.
10 Years of Move Necklace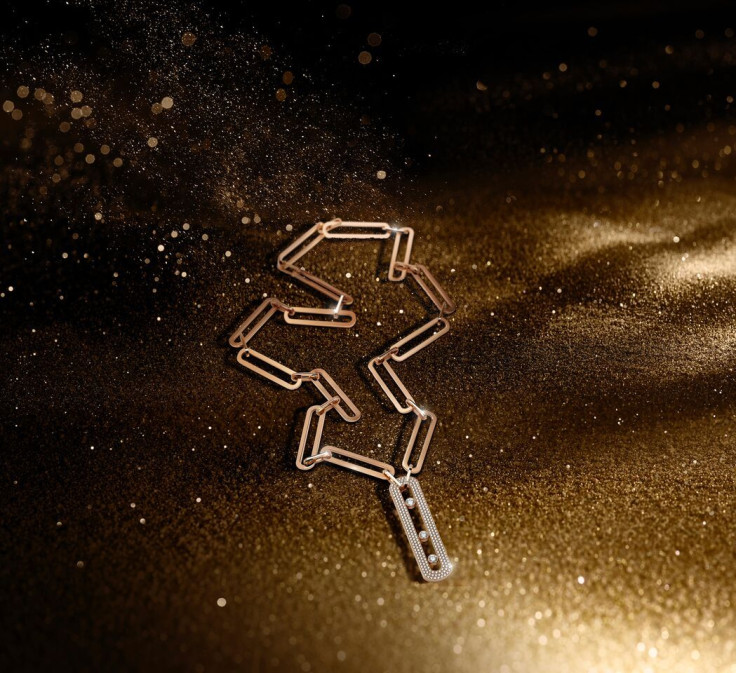 Marking the tenth anniversary of this remarkable collection, designer and owner Valérie Messika has created a new generation of diamond jewelry, paying tribute to artists, muses and the history of the line itself. The 10 Years of Move necklace, which boasts a matching set of earrings, consists of links with the distinctive not-quite-oval shape of the Move motif. The central frame is set with diamonds in an orderly pavé.
Pei Collection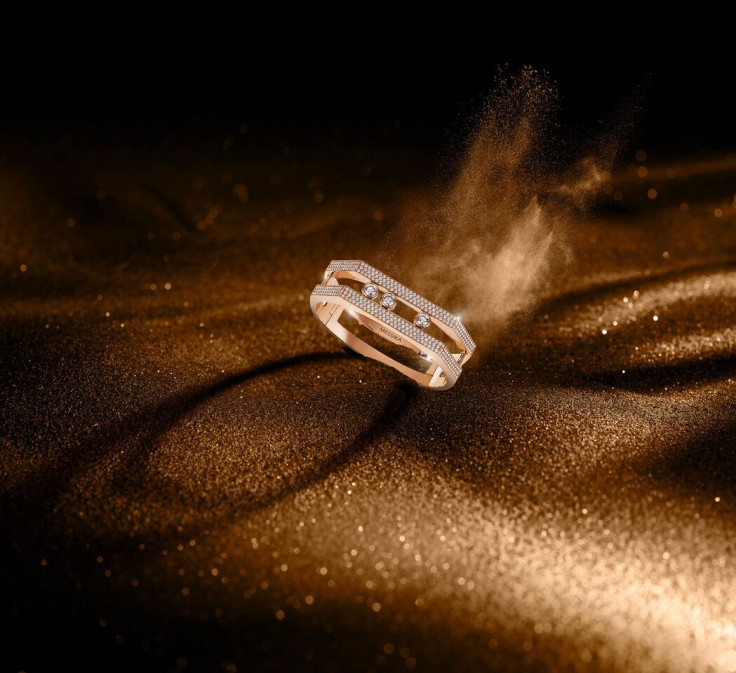 Iconoclastic architect I.M. Pei, who perhaps most famously stunned the world when he placed a glass pyramid in the courtyard of Paris's august Louvre Museum, serves as inspiration for Messika's Pei collection. A stylized, almost Cubist look utilizes clean lines and sharp angles for a solid, architectural feel. While the cuffs (in solid gold or pavé with diamonds) hew to the Move formula of three mobile diamonds, Messika's Pei rings use a similar silhouette with just one diamond, transforming the mature elegance of the (traditionally male) signet ring into something fresh and feminine.
Ron Collection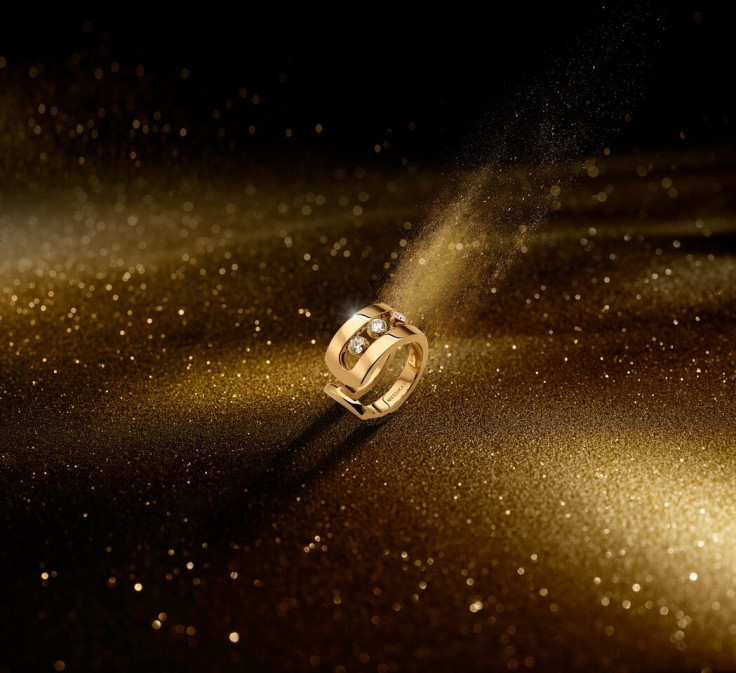 Named for versatile artist Ron Arad, Messika's Ron collection incorporates a bit of his signature style into the Move line. The designer's look draws heavily on biomorphic shapes and curves, a distinctive bent that finds an echo in Messika's Ron pieces. Emphatically curvilinear, the rings and cuffs coil around the body while providing a long, languid track for the interior diamonds to cruise down.
Messika by Gigi Hadid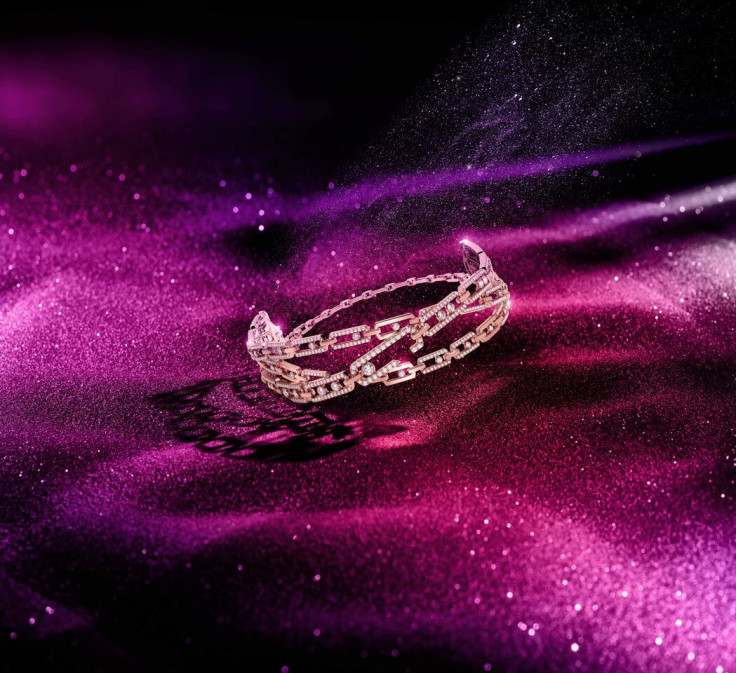 Valérie Messika and model Gigi Hadid have joined forces to create a new line that injects a bit of avant-garde edge into the world of haute jewelry. The 12 pieces designed for Move Addiction rupture the familiar Move motif, transforming it into a chic, diamond-studded "G" that goes gleefully gallivanting in gold and gems. To complete the collection, Messika added four haute jewelry pieces that push the concept to the limits of luxury.