Michelle Obama's Asymmetric Gown at Governors' Dinner Outshines Oscar Red Carpet Looks (PHOTOS)
As fashion connoisseurs and red carpet followers turned their attention to the 84th Oscar Academy Awards, the First Lady of the U.S. made a glamorous entry at the White House dressed in a dazzling sequined cream gown.
The asymmetric cream-colored gown with crystal embellishments adorned by Michelle Obama easily outshined the designer creations opted by any A-listers at the Oscars.
Though there has been no confirmation by the press with regard to the designer of the creation, rumors have linked high-end designer Jenny Peckham who has dressed Kate Middleton to be the mastermind behind the exclusive gown.
Readers of blogs have hailed the dress to be stunning and gorgeous although the photo coverage at the event was limited and only a brief glimpse of the creation was available.
At the National Governors Association event, President Barak Obama challenged the governors to make sure all students in their schools today get the education and skills they need to compete for the jobs of tomorrow.
Nothing more clearly signals what you value as a state as the decisions you make about where to invest, The White House blog quoted President Obama as telling the governors.
Budgets are about choices, so today I'm calling on you to choose to invest more in teachers, invest more in education, and invest more in our children and their future.
According to the President, when the country's economy is struggling, the last place to make cuts is education. He mentioned that making sure that every student in the country graduates from high school prepared for college and a successful career is central to rebuilding the economy and securing a brighter future.
Get a brief glimpse at Michelle Obama's glamorous gown at the event in the pictures given below: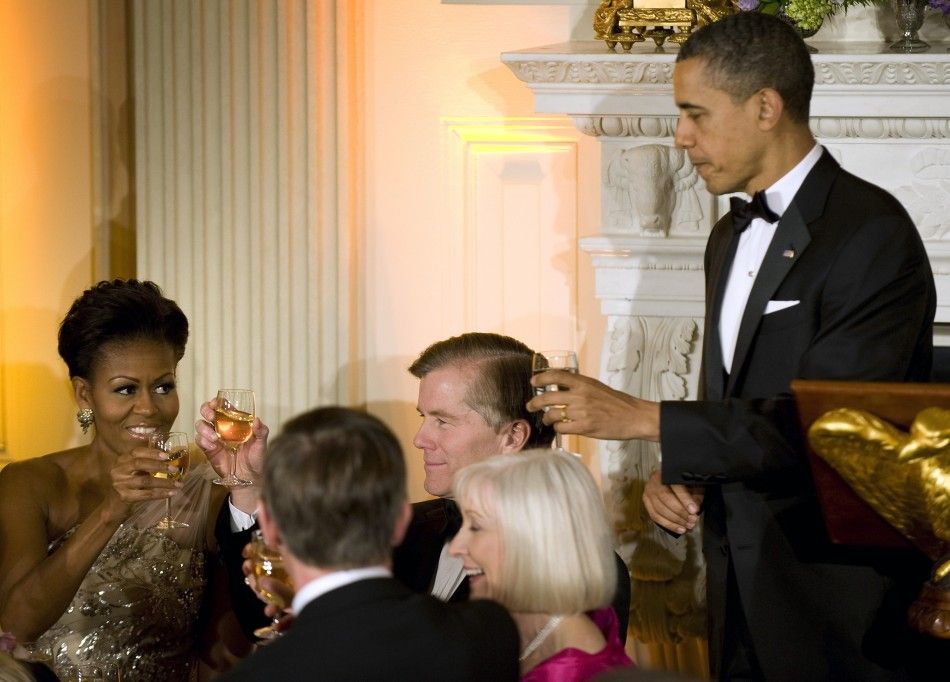 © Copyright IBTimes 2023. All rights reserved.