Michelle Pfeiffer To Play Former First Lady Betty Ford For Upcoming TV Show
KEY POINTS
Michelle Pfeiffer to play former First Lady Betty Ford on new TV show
"The First Lady" will focus on the lives of Ford, Eleanor Roosevelt, and Michelle Obama
Viola Davis is portraying the role of Michelle Obama
Hollywood veteran Michelle Pfeiffer is set to portray the role of Betty Ford, the former first lady of the United States, on the upcoming TV show titled "The First Lady."
Pfeiffer is the second A-list actress to join the show after Viola Davis, The Hollywood Reporter has learned. Davis will be playing the role of Michelle Obama in the anthology series.
Speaking about Pfeiffer's casting in the series, Amy Israel, executive vp scripted programming at Showtime, noted that she is really excited to work with the "The Wizard of Lies" star as she brings "authenticity, vulnerability and complexity to all her roles."
Amy also announced that Susanne Bier will be directing all the episodes of the highly-anticipated show.
"Susanne is a visionary director who commands the screen with fierce honesty and a singular visual style. With these formidable artists in front of and behind the camera, we couldn't be more thrilled — especially at this unique moment in time for our nation — about the powerful promise of 'The First Lady,'" THR quoted Israel, as saying.
Bier has been a part of various big projects such as "Serena," "Bird Box," "The Night Manager," and most recently "The Undoing." Bradley Cooper, Jennifer Lawrence, Olivia Colman, Hugh Laurie, Tom Hiddleston, Hugh Grant, and Nicole Kidman are some of the stars that she has worked with in the past.
On the other hand, this will be the first time for Pfeiffer to star on a TV show in her illustrious career.
The series will focus on the lives of Michelle, Betty, and Eleanor Roosevelt and the roles they played in impactful decisions during their time at the White House.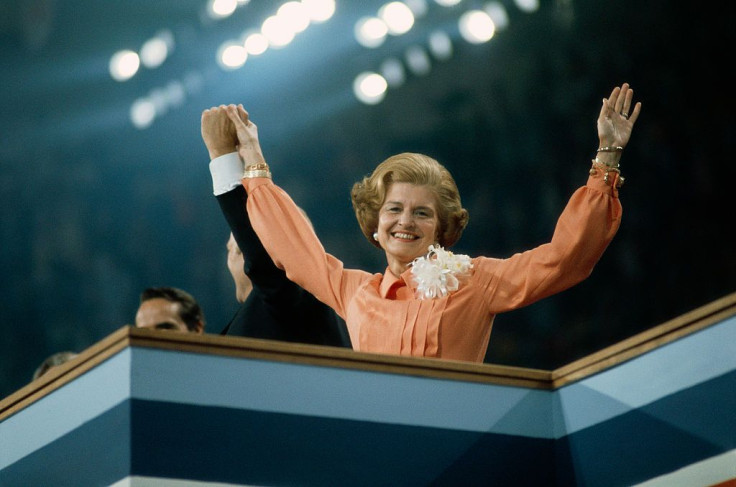 Born on April 8, 1918, Ford was the First Lady of the United States from 1974 to 1977, as the wife of President Gerald Ford. She was one of the most politically active first ladies in history and always raised her voice on subjects like social policy. The former first lady also raised awareness on drug and substance abuse throughout her political career.
In 1978, she publicly accepted that she was addicted to alcohol and was admitted to the California hospital's alcohol and drug abuse center.
"I have found I am not only addicted to the medication I have been taking for my arthritis but also to alcohol," Washington Post quoted Ford as saying at the time.
On July 8, 2011, Ford died of natural causes at Eisenhower Medical Center in Rancho Mirage.
© Copyright IBTimes 2023. All rights reserved.