Microsoft Planning New AI Service With Databricks After OpenAI Success: Report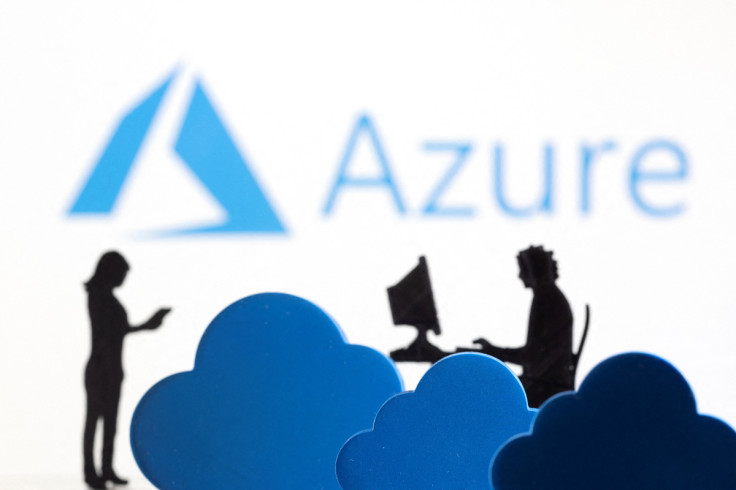 KEY POINTS
The new AI service will reportedly use Databricks' software and will be sold through Microsoft Azure
CEO Satya Nadella previously hinted at a possible trio product integration with Databricks and OpenAI
Databricks recently announced a deal to acquire OpenAI "competitor" MosaicML
Microsoft, which found huge success in artificial intelligence (AI) after backing ChatGPT maker OpenAI, has reportedly discovered another AI wagon to ride on in the form of software company Databricks.
The tech giant is planning to start selling a new version of Databricks' software that allows customers to develop AI apps for their businesses, The Information reported Thursday, citing three people with direct knowledge of the matter.
The Databricks software is expected to be sold through Microsoft's Azure cloud-server unit. The said software allows AI models to be developed from scratch but it can also be used for repurposing open-source models, providing an alternative to OpenAI's propriety models that require licensing.
Microsoft and Databricks did not immediately respond to International Business Times' request for comment.
News of the new AI service came a few weeks after Microsoft CEO Satya Nadella discussed generative AI's future with Databricks co-founder and CEO Ali Ghodsi during the Databricks Data + AI Summit in June.
At the summit, Ghodsi said all Databricks engineers use Microsoft's Copilot, an AI-powered tool that allows for document creation, email summarization and more. Ghodsi further noted that the partnership between Microsoft and Databricks in the last five or 10 years has brought much success to their joint projects around data and AI.
Nadella said Microsoft's work with Databricks is "one of the best partnerships" he's seen and moving forward with the cooperation, he said "there's so many areas of integration" including a possible Azure-OpenAI-Databricks project. "I think we have a tremendous surface area of really doing practical good product integration so the customers can do more with Databricks," he said.
While Nadella has hinted at the possibility of a trio project with OpenAI, The Information noted that Databricks has "positioned itself as a kind of anti-OpenAI."
Late in June, Databricks announced that it has signed a definitive agreement to acquire MosaicML, a leading generative AI platform deemed as a competitor to OpenAI, for approximately $1.3 billion. "Together, Databricks and MosaicML will make generative AI accessible for every organization, enabling them to build, own and secure generative AI models with their own data, the San Francisco-based company said in a press release.
Meanwhile, Microsoft continues to reap the benefits of its investments in AI as it beat earnings expectations during the April to June 2023 period, posting $56.2 billion in sales and a net profit of $20.1 billion — up 20% year-on-year.
Business in the latest quarter was driven largely by Microsoft's cloud unit, which depends heavily on AI. Cloud sales now account for more than half of the company's overall sales.
Earlier last month, Morgan Stanley predicted that Microsoft was poised to join Apple in the $3 trillion club due to its "pole position" in the race toward generative AI dominance.
© Copyright IBTimes 2023. All rights reserved.