Miley Cyrus Sings About Self-Love After Breakup: 'I Can Love Me Better'
Miley Cyrus is singing about loving yourself after a painful breakup.
Weeks after teasing her new music, Cyrus dropped the highly-anticipated track "Flowers" on Thursday with a music video that clocked in over 2 million views just a few hours after it was uploaded on YouTube.
"We were good/Kind of dream that can't be sold/We were right 'til we weren't/Built a home and watched it burn," Cyrus sings in the video as she walks along a narrow bridge, clad in a gold ensemble.
"I didn't want to leave/I didn't want to lie/Started to cry but then remembered I/I can buy myself flowers/Talk to myself for hours/See things you don't understand," she continued while dancing in an outdoor setting.
The 30-year-old's new song comes nearly two weeks after she uploaded a preview of the track on her Instagram page.
"NEW YEAR, NEW MILEY, NEW SINGLE. FLOWERS JANUARY 13," the "Hannah Montana" alum captioned her post revealing the date of the track's release which coincides with her ex-husband, Liam Hemsworth's birthday.
"I can love me better than you can, baby/I can love me better, baby/Paint my nails cherry red/Match the roses that you left/No remorse, no regret," she sang while lounging in the pool wearing a sexy black two-piece.
After dating on and off for nearly a decade, Cyrus and Hemsworth tied the knot in 2018. In November of the same year, their home in Malibu burned down in a wildfire.
"I am one of the lucky ones. My animals and LOVE OF MY LIFE made it out safely and that's all that matters right now. My house no longer stands but the memories shared with family and friends stand strong. I am grateful for all I have left," Cyrus tweeted at the time.
In August 2019, Hemsworth filed for divorce from Cyrus. Both have since moved on from the failed marriage. Cyrus is now romantically linked with 24-year-old drummer Maxx Morando while Hemsworth is in a relationship with model Gabriella Brooks.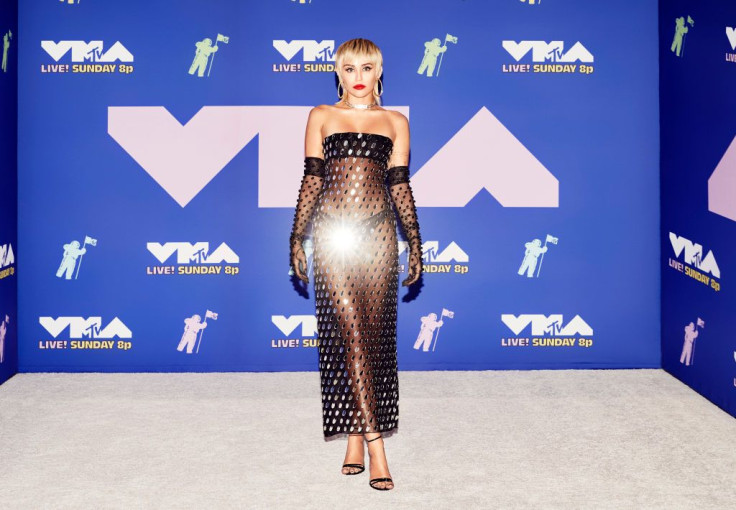 © Copyright IBTimes 2023. All rights reserved.