Miley Cyrus Talks About Growing Up As 'Hannah Montana,' Says It Made Her Insecure About Her Body Image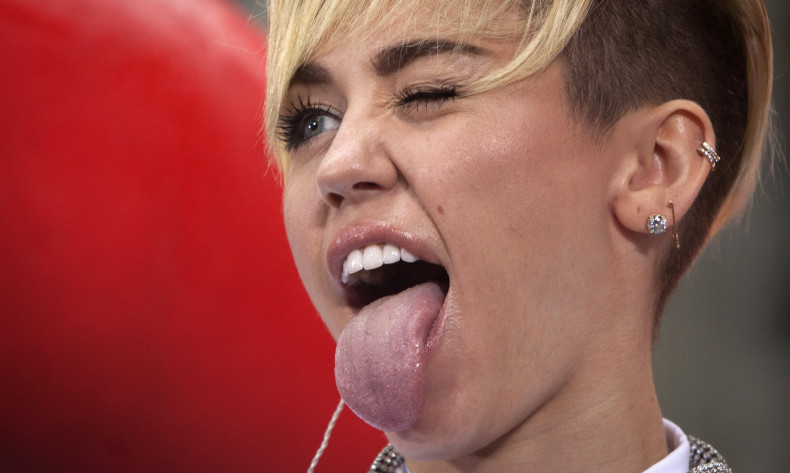 Miley Cyrus was thrust into stardom since childhood, and the singer now says that playing "Hannah Montana" gave her body issues. In her recent interview with Marie Claire, Cyrus talked about how the daily pressures of looking good and playing the teenage pop star negatively affected her.
"From the time I was 11, it was, 'You're a pop star! That means you have to be blonde, and you have to have long hair, and you have to put on some glittery tight thing,'" Cyrus told Marie Claire magazine in an interview.
Cyrus compared herself to the characters in television series "Toddlers & Tiaras," and said she hated the fact that she had to play a 16-year-old glamorous girl as a child. The "Wrecking Ball" songstress said that her brain was conditioned in a way to make her believe that girls are suppose to always look their best.
"I was told for so long what a girl is supposed to be from being on that show," said Cyrus, adding she did not like being told how to look. For the Disney show, she was asked to become someone who she is not in real life, which in turn gave her an identity crisis.
"I was made to look like someone that I wasn't, which probably caused some body dysmorphia because I had been made pretty every day for so long, and then when I wasn't on that show, it was like, Who the –-- am I?" said the singer.
But being a child star did not come easy for Cyrus, she worked for twelve hours a day and even started getting anxiety attacks.
"I would have anxiety attacks. I'd get hot flashes, feel like I was about to pass up or throw up. It would happen a lot before shows, and I'd have to cancel," said the singer.
But Cyrus has come a long way from being Hannah Montana. She has ditched her pop star image, and now lives the way she wants to live with no pretensions.
© Copyright IBTimes 2022. All rights reserved.