Military Rocket Grenade Launcher Confiscated At Airport Was Realistic Replica, TSA Says
A man was detained by Transportation Security Administration officials at the Lehigh Valley International Airport in Pennsylvania, Monday, after he was found trying to get what appeared to be a "military rocket propelled grenade launcher" into his flight.
The unidentified man from St. Augustine, Florida, was not allowed to leave the departure gate of the facility and detained for questioning by airport security after the airport's checked baggage security equipment got triggered by his carry-on luggage. "When they opened the bag, TSA officers were quite surprised to see unassembled parts of a rocket propelled grenade launcher and grenade packed inside. The checked bag contained the weapon's barrel, trigger, sights and grenade," the TSA said in a news release.
However, after substantially analyzing the contents of the man's bag, the TSA determined that the grenade launcher in question was not a functioning one and was only a realistic replica of the real thing. Hence, it was harmless.
Regardless, TSA rules prohibit anyone from carrying any arms and ammunition in their carry-on luggage. Travelers are allowed to do so if the items are securely placed in one's checked-in luggage and abide by guidelines laid out in TSA's official website.
"You may transport unloaded firearms in a locked hard-sided container as checked baggage only. Declare the firearm and/or ammunition to the airline when checking your bag at the ticket counter," the website said, adding, "Replica firearms, including firearm replicas that are toys, may be transported in checked baggage only."
According to TSA's press release, the passenger was under the impression that he could take the fake grenade launcher on the flight as carry-on luggage as it was not a real weapon. He was educated by the TSA of the proper rules and after his grenade replica was confiscated, he was allowed to board a flight to Orlando Sanford International Airport (SFB).
"As a reminder, individuals who bring weapons and replica weapons to the airport are subject to possible civil penalties of up to $13,000," the press release said.
A TSA report released last month revealed that the agency had confiscated a "record setting 4,239 total firearms" from carry-on bags at checkpoints across the country last year -- averaging 11.6 firearms per day. 86.15 percent of the firearms discovered, were loaded. The total number of firearms discovered topped 2017's total of 3,957 by 7 percent.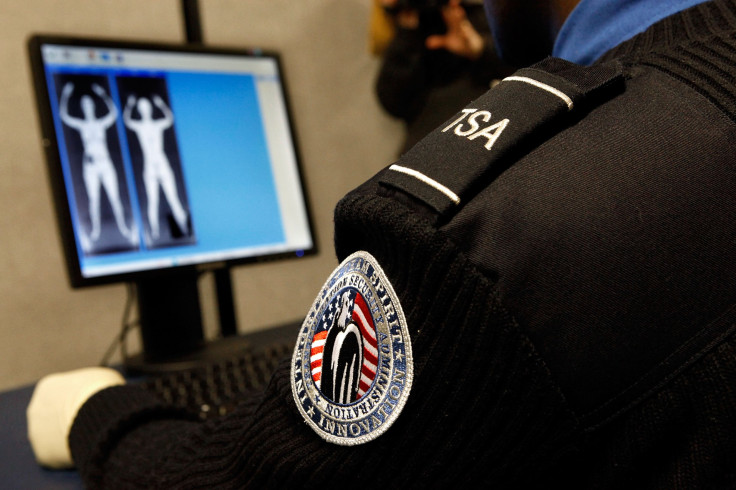 August, 2018, was the busiest in terms of firearms discovery for the TSA, as they stopped 32 firearms from making their way into flights at the Hartsfield-Jackson Atlanta International Airport in Georgia alone. This included the newest threat to national security – 3D printed guns.
There have been at least four instances since 2016 where TSA agents stopped persons carrying 3D guns into a flight. "TSA Officers are trained and on the lookout for 3D guns," TSA Assistant Administrator Michael Bilello said in a statement to CBS News. "We have proven detection capabilities and screening protocols in place. In the world of airport and aviation security, 'a gun is a gun.'"
© Copyright IBTimes 2023. All rights reserved.
FOLLOW MORE IBT NEWS ON THE BELOW CHANNELS