Minnesota Vikings vs Arizona Cardinals, Christian Ponder Faces Arizona's Stout Pass Defense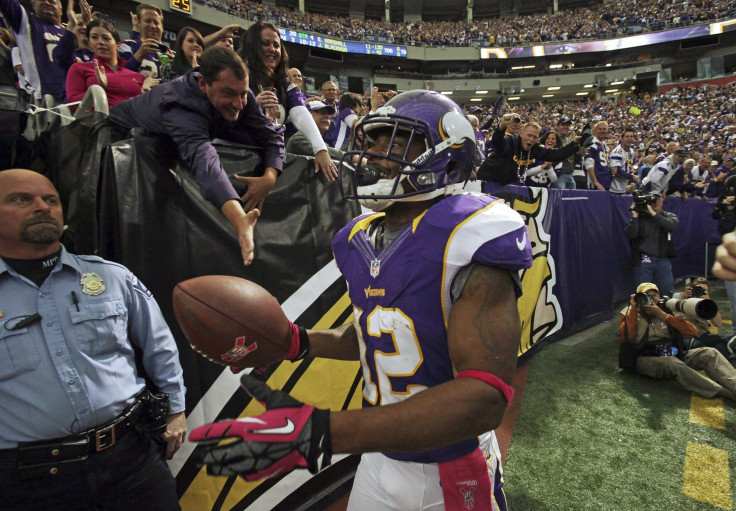 After their worst defensive performance of the season, the Minnesota Vikings host the Arizona Cardinals Sunday afternoon at Mall of America Field.
The Vikings are recovering from a 38-26 loss to the Washington Redskins, with quarterback Christian Ponder throwing two interceptions in consecutive weeks and the Minnesota defense allowing a 76-yard touchdown run by Washington quarterback Robert Griffin III in the final three minutes.
Griffin scorched the Vikings for 183 rushing yards and two touchdowns, and also threw for another score. It was the first time this season the Vikings allowed a 100-yard rusher.
Ponder finished 35-for-52 for a season-high 352 yards, and connected with top receiver Percy Harvin for 11 receptions and 133 yards.
Ponder has now thrown four picks over the last two weeks, after going the first four games with none, but he might not solve that problem against the Cardinals' 10th ranked pass defense.
And while Arizona can stop opposing quarterbacks, they can't seem to protect their own.
The Cardinals' struggling offense dropped a 19-16 overtime loss to the Buffalo Bills last week, and lost quarterback Kevin Kolb to a rib injury.
Kolb went down with under three minutes to play in the fourth quarter, and Jon Skelton stepped in to lead the Cardinals to a game-tying 61-yard field goal by Jay Feely. However Skelton also threw an interception in the extra period that led to Buffalo's winning kick.
It's a wonder Kolb didn't get injured earlier this season, with the Cardinals' offensive line letting up a league-high 28 sacks, including 22 in the last three games.The line has also failed to create holes for their running backs, as Arizona is ranked 27th in rushing yards per game.
But that trend may have changed last week as Arizona managed to cut up the Bills front line for 182 yards, led by William Powell's 70 yards on 13 carries.
Skelton will take over under center this week since suffering an ankle injury in Week 1, and looks to revive the Cardinals' 28th ranked passing offense.
The game begins at 1 p.m. EDT and will be shown by FOX, or watch a live stream online by purchasing NFL Sunday Ticket Max.
Betting Odds: Minnesota is favored by 6 points
Over/Under: 40.5 points
Prediction: Assuming Ponder protects the ball like he did in Minnesota's first four games, the Viking defense should easily contain the Cardinals to stay atop the NFC North.
Predicted Score: Minnesota 27, Arizona 17
© Copyright IBTimes 2023. All rights reserved.