Miriam Margolyes Calls Arnold Schwarzenegger Rude: 'He Farted In My Face'
Actress Miriam Margolyes recounted the terrible experience of working with actor Arnold Schwarzenegger in 1999's horror movie, "End of Days." The 81-year-old British-Australian actress claimed that the actor "farted" in her face while on set.
Margolyes shared that she found the 74-year-old actor "actually quite rude" at that time, adding that she doesn't have fond memories of working with him. "He's a bit too full of himself," the actress explained, before noting this is why she "didn't care for him."
"He farted in my face. Now, I fart, of course I do – but I don't fart in people's faces," the actress said on the "I've Got News for You" podcast Sunday. "He did it deliberately, right in my face."
Margolyes further shared the exact incident when the former Governor of California farted on her face.
"I was playing Satan's sister and he was killing me, so he had me in a position where I couldn't escape and lying on the floor," she recalled. "And he just farted. It wasn't on film, it was in one of the pauses, but I haven't forgiven him for it."
In the movie, the actress played Mabel's character while Schwarzenegger portrayed Jericho's character. The flick also stars Gabriel Byrne, Robin Tunney, Kevin Pollak, Derrick O'Connor, David Weisenberg, Rainer Judd and Mark Margolis.
The flick was helmed by director Peter Hyams and it was penned by Andrew W. Marlowe.
On the work front, Margolyes played Professor Sprout in 2002's "Harry Potter and the Chamber of Secrets," and reprised the role in 2011's "Harry Potter and the Deathly Hallows: Part 2."
Considering her recent projects, the actress is a regular on the "Call the Midwife" TV series since 2018. She will be next seen in a TV series, "Merry Hall," where she will portray Rose Fenton's character. She will also appear in movies like "Next to You" and "My Happy Ending."
Schwarzenegger, on the other hand, is known for movies like "Conan the Destroyer" and "The Terminator," both released in 1984. He will be next seen in the movies like "The Legend of Conan," "Triplets" and "Kung Fury 2."
The actor is also rumored to appear in a TV series, "Outrider."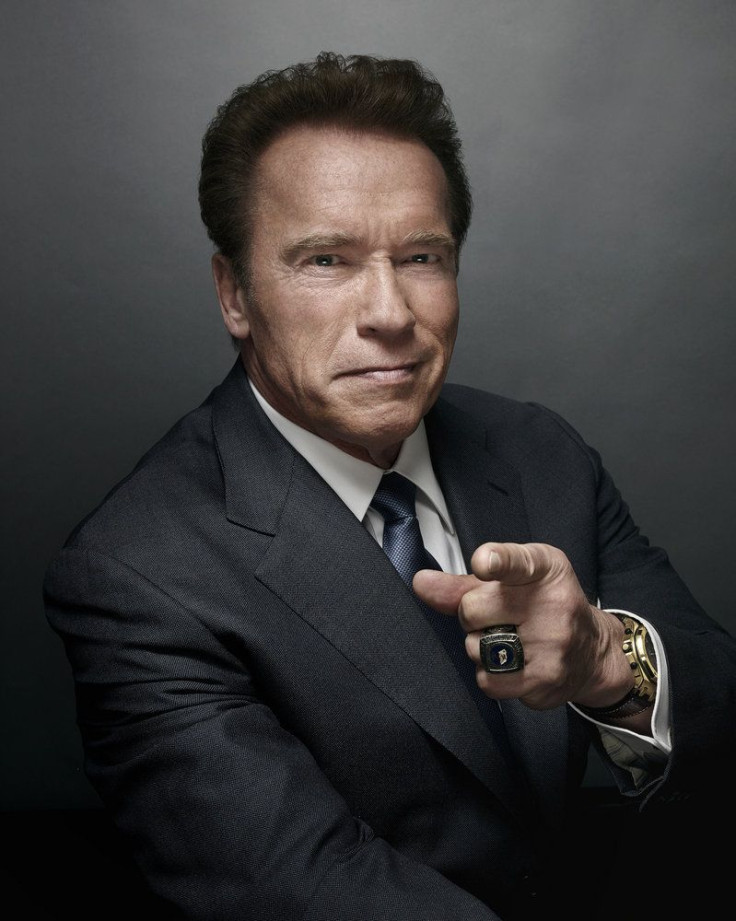 © Copyright IBTimes 2023. All rights reserved.