Mom With 3 Severely Autistic, Nonverbal Kids Reveals Early Signs Of Disorder
KEY POINTS
A 43-year-old Australian mother has three sons diagnosed with autism
The mother noticed that her eldest son's development was regressing when the boy was 18 months old
Her youngest son had a similar experience, while her middle child showed signs of autism when he was born
A woman in Australia who has three sons diagnosed with autism said she was able to notice the telltale signs that pointed to her sons' disabilities during the children's developing years.
Katherine Peereboom's three sons, 8-year-old Oliver, 7-year-old Joshua and 6-year-old Tyler, are "severely autistic" and nonverbal, 7News.com.au reported.
The 43-year-old Gold Coast mother said she noticed that Oliver's development was "backtracking" when the child was already 18 months old, according to the outlet.
"Ollie was hitting all of his milestones, he was pointing and saying, 'Mumma and Dadda,' but he slowly started to regress. At first, he started turning away foods he used to like, his eye contact started to go away and just became overly sensitive," Peereboom explained.
However, the mother already had Joshua and Tyler by the time she pieced together her eldest son's behavior.
A similar thing happened to Tyler, while Peereboom believed that her middle son, Joshua, showed signs of autism from the day he was born.
"I now know the moment Joshua was born he had autism. He had sensory issues in the hospital, the beeping and all the loud noises," the mother said.
Peereboom, the founder of the nonprofit Spectrum Support, said that her life with "three beautiful boys and a loving husband" was "challenging" but that "the most challenging part" about having three disabled children "back-to-back" was what awaited them in the future.
"I have to live forever. Every parent of a special needs child will say, 'We can't die,' because nobody will love and care for our kids like we do," said Peereboom, whose organization helps train police officers on how to interact with disabled members of the community.
While the mother was not sure if her children will ever talk in the future, she wants to at least ensure that people will not attack or arrest them "just because they don't understand who they are."
"My boys... no, everybody deserves to be treated with dignity and respect," Peereboom said.
Tyler, Joshua and Oliver each are expected to grow to a height of around 2 meters (6.56 feet) and weigh 120 kilograms (265 pounds), according to doctors.
Around 1 in every 100 people in Australia have autism, according to the Autism Association of Western Australia.
The condition is included in the umbrella term Autism Spectrum Disorder (ASD) along with pervasive developmental disorder and Asperger syndrome.
ASD is defined by the U.S. Centers for Disease Control and Prevention (CDC) as a "developmental disability caused by differences in the brain."
Some people with ASD have a known difference, such as a genetic condition, but other causes for the disorder are not yet known, according to the agency.
The disorder begins before the age of 3 and can last throughout a person's life, but it is possible for symptoms to improve over time.
People diagnosed with ASD may have problems with social communication and interactions as well as restricted or repetitive behaviors or interests. Other characteristics of individuals with ASD include delayed language, movement and learning skills.
ASD's signs and symptoms can be identified via early surveillance and screening, according to the CDC.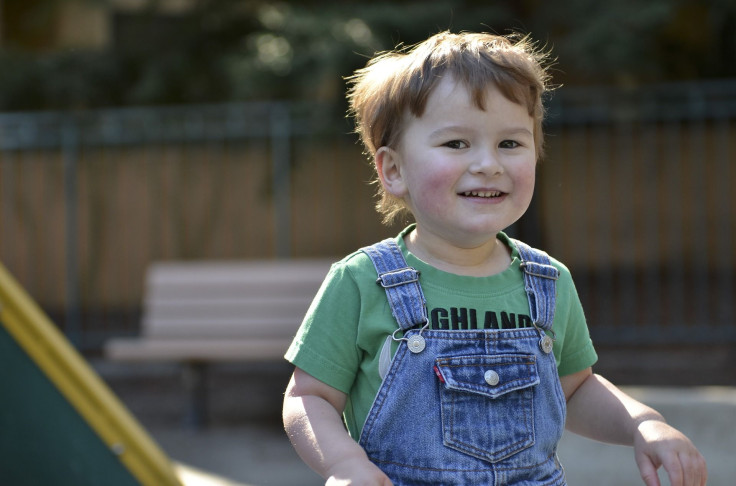 © Copyright IBTimes 2023. All rights reserved.