Mom And 9-Year-Old Son Killed In North Carolina Apartment Fire
A mother and her 9-year-old son were killed in a fire that broke out in an apartment building in Kill Devil Hills, N.C., on May 17.
Firefighters from the Kill Devil Hills Fire Department arrived at 200 block of Pine Grove Trail at 4:25 a.m. and found a converted apartment building engulfed in flames. Fire crews from Colington and Nags Head, along with the Dare County Emergency Medical Service, also arrived at the scene.
By the time the responders were able to put out the blaze, the two-story home was already heavily damaged.
According to Mary Kennon, a neighbor in the apartment, the complex had three units. She said that one of the occupants in the building alerted her about the fire. The occupant, then, banged on the doors of other residents to alert them. "It was so fast," she said.
Kennon said two of the families in the building managed to get out safely, but the victims, identified as Ravann Rachell'e and her son Sebi sadly did not.
"They were two beautiful people, I'll tell you that," Kennon told local media. She said her grandson and Sebi were best friends. They were later found dead together in the building's attic.
Rachell'e was a well-known music promoter on the Outer Banks. She did most of her work volunteering at OBX Cares, an annual Earth Day event hosted by Outer Banks Community for Animal Rescue & Earth Sustainability.
"No words for the sudden loss of two vibrant, kind, inseparable beings," said OBX Cares in a Facebook post. "Ravann and Sebi were a part of the Soul of our Beach."
Ravann's mother, Kelley Grider, has set up a GoFundMe page to help with the funeral and other expenses.
Meanwhile, Kill Devil Hills Mayor Ben Sproul said: "Kelley Grider suffered a stroke earlier this year, and now the devastating loss of the two people she loved the most, her daughter Ravann and grandson Sebi."
"Please share and support the GoFundMe... to help Kelley with expenses related to the funerals," Sproul wrote in a Facebook post.
Sara Evans, a popular singer-songwriter, wrote on the GoFundMe page describing Ravann as a giving and thoughtful person whose self-proclaimed language and religion was love. She said Sebi was a lover of all animals and creatures.
"Brilliantly smart, a clever sense of humor, and a beaming smile," she wrote. "His love of music he shared with his mother, Ravann, a caring, beautiful woman."
The cause of the fire remains unknown up to this writing. The incident is still under investigation.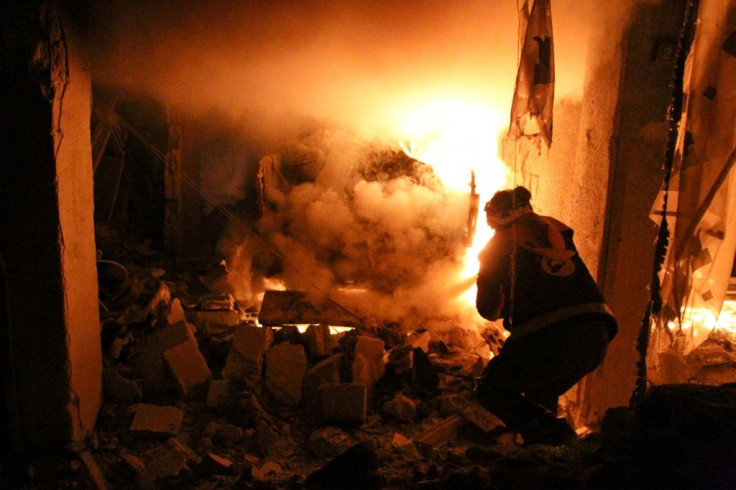 © Copyright IBTimes 2023. All rights reserved.