Mother Catches Nanny Tossing, Slapping Toddler On Ring Camera: 'I Want Her In Jail'
A New York nanny was filmed physically abusing a 2-year-old boy while his mother was at work.
The abuse was discovered after the mother happened to take a look at the Ring camera in the living room of her Newburgh home.
The babysitter, identified as Chantal Mason, was reportedly a friend that the child's mother, Kristla Holmes, had known for about 15 years. Holmes said she would never have suspected Mason of harming her children and noted that the same friend has watched her kids in the past as well, according to the New York Post.
The mother said she was at work Monday when the Ring camera sent her multiple pings about movement detected in the living room of her home. She then spoke to Mason and checked in on them.
"She told me that he just woke up, she fed him, and he was laying on the couch watching TV," Holmes said, as per CBS News. "So when I checked the camera, that's not what he was doing. He was hysterically crying."
When Holmes checked the surveillance footage through her phone, she saw Mason abusing her son and repeatedly striking him.
Officials noted in a report that Mason struck the child over a dozen times as he sobbed on the couch.
The nanny then "flips the child over beneath a baby blanket to push the child's body into a couch during the attack," Law & Crime reported.
Mason was also seen lying on the couch with her leg on top of the boy's head.
"Be quiet," and, "Lay your a-- down and go to sleep," Mason was heard yelling at the child in the video, according to the outlet.
Holmes rushed home after catching Mason abusing her child, who was left with minor bruising from the incident.
The police were eventually called, and the babysitter was arrested and charged with one count of endangering the welfare of a child.
Officials reportedly said Mason acted "in a manner likely to be injurious to the physical, mental or moral welfare of a child" by "aggressively slapping the back of her son" and "tossing him on the couch."
"She deserves to be in jail. I want her in jail," Holmes said, as reported by CBS News.
The mother then warned other parents to be cautious of who they leave their children with. "You can't trust nobody. You cannot trust your kids' godparents. You can't trust a long friend. You can't trust nobody. Watch your own kids, protect your own kids," Holmes said further.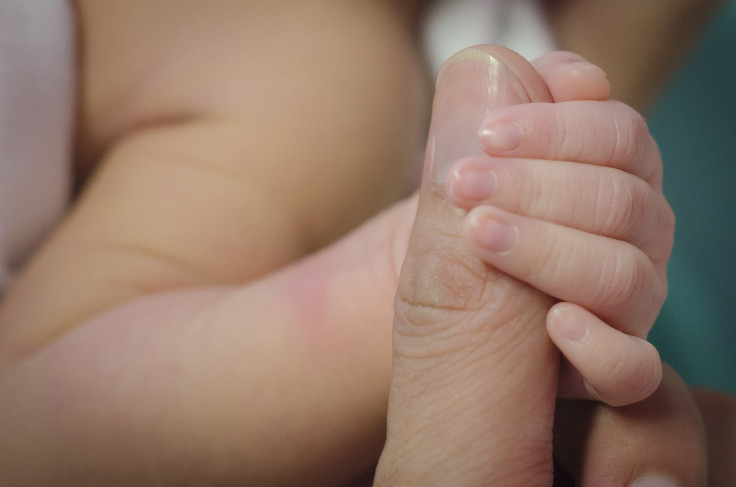 © Copyright IBTimes 2023. All rights reserved.