5-Month-Old Baby Dies After 'Turning Blue' In Babysitter's Care, Accused Arrested
A 47-year-old woman in Utah was arrested and charged Saturday in connection with the death of a 5-month-old child in her care due to severe brain injury.
The babysitter has been identified as Paulina Carmona-Simbron. Taylorsville City Police had responded to a home on Oct. 13, where the baby was found unresponsive with no visible injuries.
The unidentified baby was first transported to Intermountain Medical Center, and later to Primary Children's Hospital. Doctors at the facility found evidence of severe brain injury consistent with Shaken Baby Syndrome, Gephardt Daily reported.
The babysitter told the police she had picked up the baby when the infant coughed, following which the child "turned blue and stopped breathing."
The suspect's probable cause statement stated a detective gave her "a baby (doll), to demonstrate how she physically handled the infant."
"As she was explaining, Det. Barrett, Ofc. Johnson and I observed her handle the baby in a fashion that resembled violent and harsh movements."
A doctor advised investigators "even if there were prior injuries to (the infant's) brain, prior to this traumatic event, it would still require the great amount of force that she was describing to cause the injury observed in the scan that was reviewed and stated that the timeline of injury to the 'collapse'/unresponsiveness of AA would have been immediate or ensuing the actions," the statement read.
The doctor was "very confident it was caused by a very forceful and inertial action to move the infant in a violent way that would cause such internal/subdural hemorrhaging to (the baby's) retinas and separation of the arteries between the brain and the tissue linings of the skull," the police statement added.
Details about the baby's parents were not revealed by the authorities.
Carmona-Simbron was charged with child abuse homicide — reckless, a first-degree felony. The accused is currently being held in the Salt Lake County jail system.
Carmona-Simbron, a citizen of Mexico, has been in the country illegally since 2011, according to KSL News radio.
Earlier this month, a babysitter was arrested in connection with the death of a 10-month-old baby. The infant died of cardiac arrest" after ingesting fentanyl. The arrest was related to a March 31 incident when a baby was found in the back seat of a 2016 Audi SUV driven by 32-year-old Kelly Kirwan, who was caring for the child. Palm Beach County firefighters said the baby was "unconscious and unresponsive." Doctors said the infant "did not have any brain activity or nerve response" when she was brought to the hospital. A few days later, she was declared dead.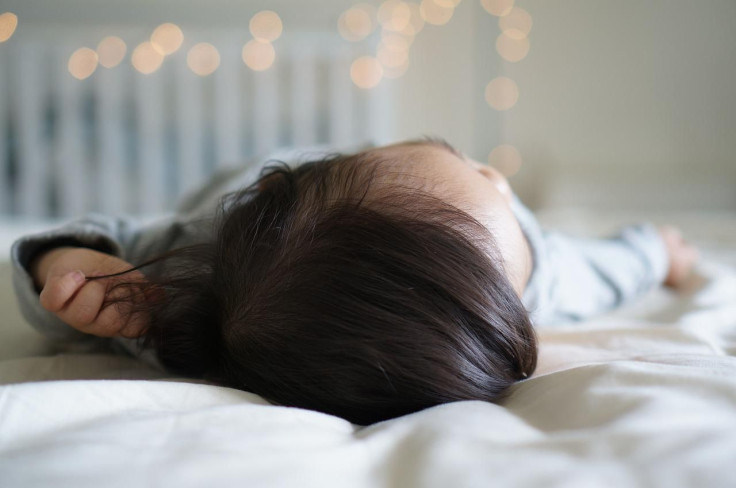 © Copyright IBTimes 2023. All rights reserved.
FOLLOW MORE IBT NEWS ON THE BELOW CHANNELS