Mother Locked Up Toddler Son In Trash-Filled Closet While Making DoorDash Deliveries, Arrested
A Georgia mother has been accused of locking up her 1-year-old son inside a closet for hours while making DoorDash deliveries.
Shania Sydney, 24, showed "no remorse" after the baby was found in the closet in a Grovetown apartment Saturday night. She was taken into custody.
The Columbia County Sheriff's Office said they became aware of the neglect after the child's grandmother, Robin Lucas, said she was worried about the 1-year-old boy being left alone in the house, reported WRBL News 3.
Robin's son and the toddler's father, Miles Lucas, reportedly told her the child was often left alone without adult supervision between 10:00 p.m. to 3:00 a.m. The grandmother also said she didn't know how long Shania had allegedly been leaving the toddler alone.
Deputies conducted a welfare check and found the toddler boy sleeping on the floor of a back bedroom closet. The child appeared to have fecal matter in one of his ears and had a number of small bruises on his body.
The boy was surrounded by trash and was in danger of choking on several small items around him, WSBTV reported.
The apartment was left in a filthy condition with several improperly kept pets. Deputies found five cats locked in one bedroom, a bird in one closet and a pitbull roaming around in the apartment during the welfare check.
The home smelled of fecal matter and urine and had animal feces, trash and dirty diapers left around, officers noted.
The animals were removed from the house, and the toddler was placed in his grandmother's care following the welfare check.
Shania was arrested after she returned to the apartment at around 4 a.m. The mother claimed she couldn't take her child with her to make the Doordash deliveries because the car seat "wasn't good for his spine."
"Shania showed no remorse for her actions and was only concerned about what happened to her animals," officers wrote in a report. "Shania never asked about (the child) or his condition."
The mother was charged with first-degree cruelty to children and first-degree cruelty to animals.
"I was just blown away that someone would leave their child, an underage child, in a house like that. Had I known, I probably would've reported it," said Shay, a neighbor.
Georgia state law allows parents to leave their children alone for less than two hours if they are aged between 9 and 12. Children aged 13 and above can be left alone longer.
"I definitely wouldn't leave a child like, under the age of thirteen at home alone like that for a long period of time, especially not at night because from what I was told, the child is normally left there at night," Shay added. "And I wish I would've known, because I definitely would've reported it. It's not acceptable."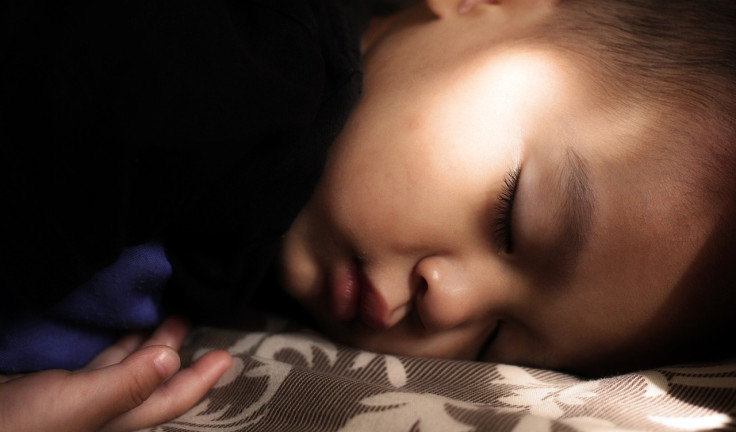 © Copyright IBTimes 2023. All rights reserved.