Motorola Acquires Viewdle For Face Recognition Technology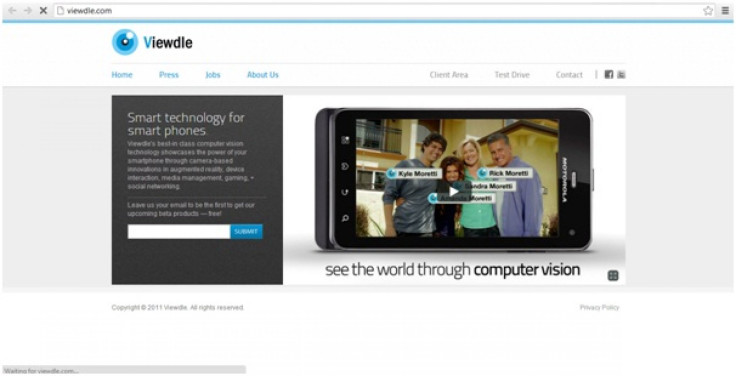 Motorola Mobility has acquired face detection software firm Viewdle in a deal worth $35-40 million, TechRadar has reported.
The acquisition news gains significance as face recognition appears to be the next important battleground for mobile software. While Apple acquired Polar Rose in 2010, Facebook acquired Face.com this year. Now, it appears to be the turn of Google-owned Motorola Mobility to acquire the face recognition software firm.
Apparently, Viewdle had been holding talks with Google from 2008 and with Motorola from 2011, simultaneously, as the latter was being acquired by the former.
Though the confirmed cost of acquisition is not available, rumor has it that it is between $30 million and $45 million.
Viewdle, founded in Ukraine, has a significant presence in the region though at present it is headquartered in Silicon Valley. Specializing in face detection software with augmented reality, the company was backed by high profile investors including Qualcomm Ventures, Anthem Venture Partners, Best Buy Capital and Blackberry Partners Fund.
The company has reportedly raised about $12.5 million in venture funding since the launch, including a $10 million in 2010.
The Cloud-based image analysis process employed by Viewdle escalated the infrastructure costs for the company thus making it a candidate for acquisition. And acquisition appeared to be the only option if the company wanted to scale up the operations and search for the buyer commenced.
Though speculations ran high that Google may integrate Viewdle with its social networking site Google+ and its augmented reality Project Glass, it now appears that Motorola Mobility that did the buying indicates integration with Motorola handsets.
Combining face detection and social network tagging with a phone's camera app is a huge advantage for any handset manufacturer, Tech Radar has observed.
© Copyright IBTimes 2023. All rights reserved.