Mount Fuji And The Politics Of Unesco's World Heritage List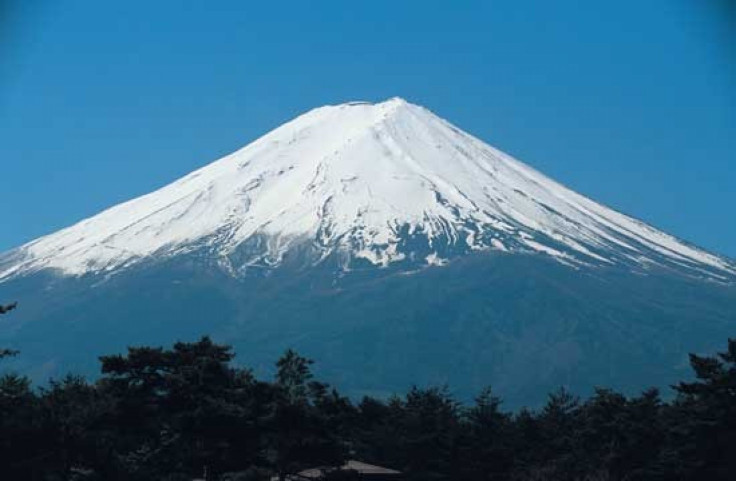 Towering Japanese icon Mount Fuji is one step closer to joining Unesco's prestigious list of World Heritage sites.
The International Council on Monuments and Sites, or Icomos, assesses each nation's bids for World Heritage status for presentation at the World Heritage Committee's annual meeting. It told the Japanese government Wednesday that the conical mountain sufficiently met all requirements for "outstanding universal value."
Japan's tallest mountain -- an active volcano and home to five major lakes, Shiraito Falls and eight Shinto shrines -- is expected to officially join the list as a "cultural" heritage site (rather than "natural") when the World Heritage Committee meets in Cambodia this June.
News of Icomos' decision made the front pages of several Japanese papers Wednesday and led TV news broadcasts. Officials in Japan heralded the announcement as a good sign for the region's conservation.
With some 319,000 visitors during the peak season of July and August alone last year, the mountain has become notoriously filthy, and some officials worried growing mounds of litter would prevent it from attaining World Heritage status.
Those involved in the Japanese tourism industry, which is still bouncing back from the 2011 Tōhoku earthquake and tsunami, also welcomed the news.
"I expect many people will visit us," the mayor of Fujinomiya City told AFP. "This is a huge step for our city's development."
Japan also put a group of cultural assets in the ancient city of Kamakura, Kanagawa Prefecture, up for World Heritage recognition. Citing a lack of tangible assets of historical significance directly linked to the medieval shogunate's rule, Icomos did not stamp its seal of approval on the bid, though it will still be presented in Cambodia.
Kamakura was the seat of a samurai government from the 12th to 14th centuries, known for promoting cultural practices including Zen rituals and tea ceremonies.
Japan has come under criticism for its World Heritage bids in the past.
Many Japanese had never heard of the Iwami Ginzan Silver Mine until it was afforded UNESCO protection in 2007 -- despite having its bid rejected by Icomos, which found it met none of the criteria for World Heritage status.
Suddenly, the ghost town of Omori -- with a population of 413 -- was flooded with hundreds of thousands of tourists. The economic benefit was a godsend, but the designation of this relatively unknown locale in Japan raised eyebrows.
Critics questioned the site's "outstanding universal value," and the row highlighted what some said was a flaw in the system: Because countries submit the sites they want to be inscribed, often to boost tourism numbers, Unesco's coverage is severely limited, and, in some cases skewed.
Japan, for instance, has 16 sites on the list, just five less than the entire United States. Peru and Italy, meanwhile, are about the same size and, arguably, have the same number of heritage-worthy sites. Yet, Italy has 47 spots on the list while Peru has just 11.
Few would argue Mount Fuji doesn't belong alongside Machu Picchu or Yellowstone National Park, but with enough support from Japan's allies, it may be able to push through it's rejected bid for Kamakura, too.
© Copyright IBTimes 2022. All rights reserved.
FOLLOW MORE IBT NEWS ON THE BELOW CHANNELS