Movies Coming Out In August 2018: 10 Theatrical Release Dates And Trailers
From family-friendly films to R-rated comedies, August 2018 is looking to be a great month to go to the movies. Check out the trailers, summaries and theatrical release dates for 10 titles premiering next month below.
Aug. 8
"Dog Days"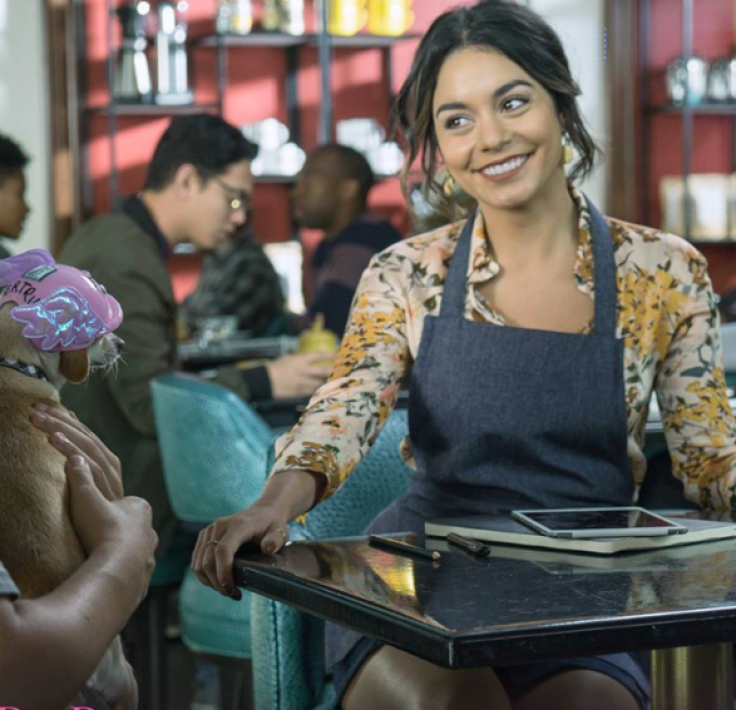 Various residents of Los Angeles are brought together by their canine companions in this Ken Marino-directed dramedy. Nina Dobrev, Vanessa Hudgens, Finn Wolfhard and Eva Longoria are among the star-studded cast. Watch the official tralier above.
Aug. 10
"The Meg"
After a deep-sea submersible is attacked by an ancient creature, Jason Statham's character Jonas, a professional deep sea rescue diver, vows to help save the crew tapped inside, even if it means facing off against a 75-foot-long shark known as the Megalodon.
Aug. 15
"Crazy Rich Asians"
Based on the best-selling book of the same name, a New Yorker named Rachael (Constance Wu) travels to Singapore to meet her boyfriend Nick's (Henry Golding) family only to learn they are rich.
Aug. 17
"Mile 22"
A secret organization that works to save millions attempts to smuggle an officer and the confidential information he has to Mile 22 before their enemies can get to them. Mark Wahlberg, who stars, previously stated he hopes this movie will be his career-defining role.
"Juliet, Naked"
Annie's (Rose Byrne) boyfriend Duncan (Chris O'Dowd) is obsessed with a rock star named Tucker Crowe, played by Ethan Hawke. When Annie posts a bad review of his newest album, she gets a response from the musician, agreeing with her critiques. The two end up bonding over the feeling they have wasted years of their lives and agree to meet.
Aug. 24
"The Happytime Murders"
Warning: The following trailer is not safe for work.
Connie Edwards (Melissa McCarthy) and her puppet partner team up to find out who is murdering the cast of an '80s TV show featuring puppets. While puppets play a big role in this film, it is not a family-friendly movie with its R rating.
"Searching"
When his teenage daughter goes missing, a father breaks into her laptop to look for clues. His investigation discovers she's been transferring funds for months and the preview teases the idea her dad may have hand a hand in her disappearance. John Cho and Michelle La star.
"Support the Girls"
The film follows a manager, played by Regina Hall, of a mainstream restaurant called Double Whammies as she tries to deal with customers and help her employees throughout the course of one long work day.
Aug. 31
"Kin"
An ex-con and his adopted teenage brother work together with the help of an other worldly weapon to defeat a team of criminals. The film stars Myles Truitt, Zoe Kravitz, James Franco, Dennis Quaid and Jack Reynor.
"The Little Stranger"
A doctor making a house call discovers he is more connected to the patient's family then he first realized. Domhnall Gleeson, Ruth Wilson, Will Poulter and Charlotte Rampling star in this summer horror film.
© Copyright IBTimes 2023. All rights reserved.